Blog
Ridgeway builds Industry Services website for De Beers Group.
We are delighted to announce that we have just launched a new website for De Beers Group. The platform showcases and promotes De Beers Group Industry Services, in particular; grading, testing, instruments and education.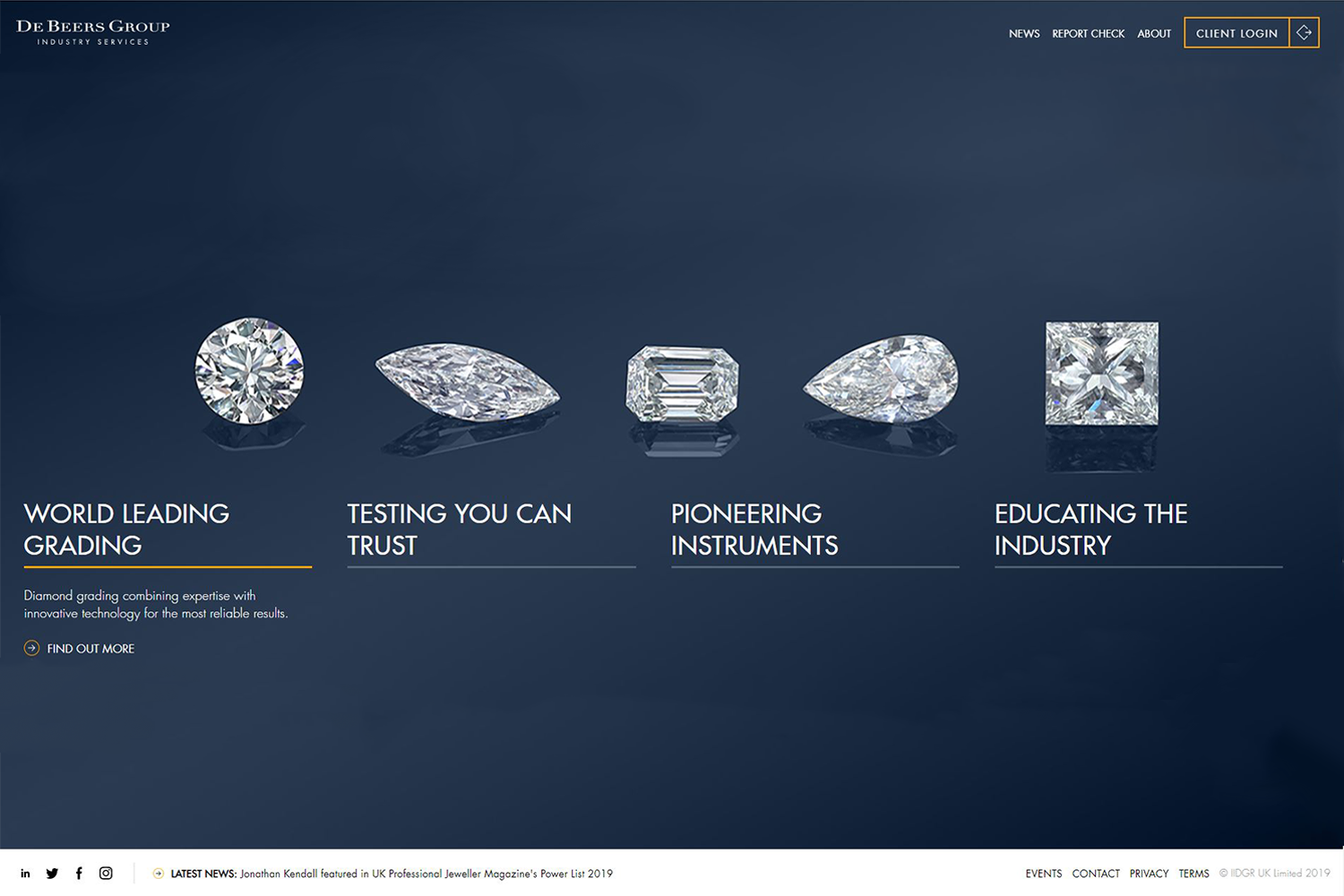 Built in Kentico using MVC, the website consists of a series of content-managed pages allowing editors to manage the content, imagery and other media to help promote the services to customers and prospects.
We have worked with Ridgeway since 2017 and they are the go-to digital partner that we can rely on to deliver
The website will also provide a gateway to a secure portal to allow customers to submit and track their orders. This new portal is set to go live this summer with localisation projects and new features planned in the future.
Alvina Schlotterbeck, Marketing Director, De Beers Group Industry Services said: "We are excited to have this site live and be able to demonstrate how the breadth of our expertise and range of our services can help support trust within the industry. We have worked with Ridgeway since 2017 and they are the go-to digital partner that we can rely on to deliver"
Ridgeway's Managing Director, Simon Cole, says "We are very privileged to have worked with De Beers Group for some time. It is a pleasure to be able to support the brand with their vision to strengthen consumer confidence across the diamond industry through first-class digital platforms."
About De Beers Group Industry Services
Our mission is to grow and strengthen confidence across the diamond industry. Our products and services include diamond grading, proprietary synthetic detection equipment (under De Beers Group Technology), melee, parcel and set diamond verification as well as a range of expert educational services provided by De Beers Group Institute of Diamonds. For further information about De Beers Group Industry Services, visit www.debeersgroupservices.com