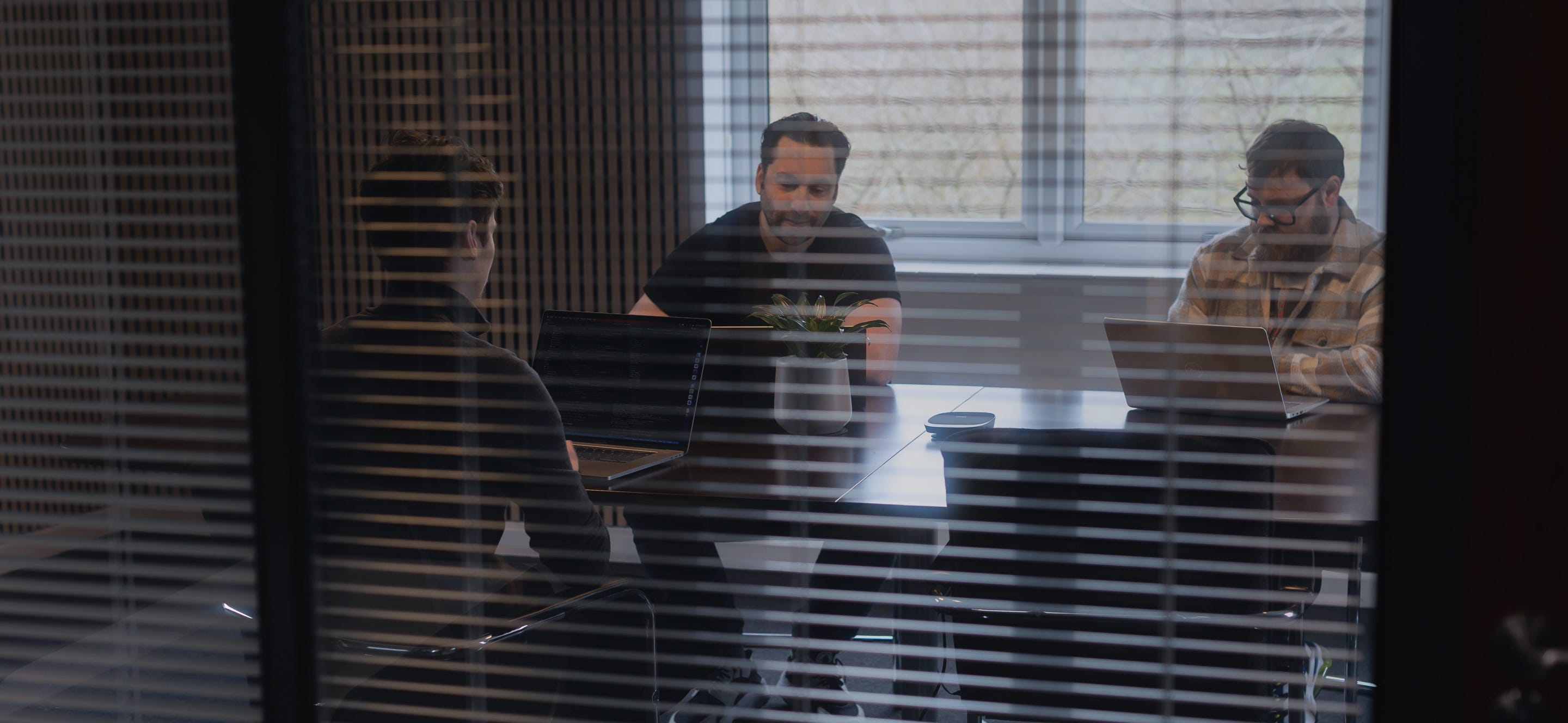 About us
We curate purposeful and powerful digital online experiences.
Ridgeway are an independent multi-award-winning, UK digital Agency with over 10 years expertise solving challenging problems and delivering composable outcome focused website solutions.

Our main studio is based in Witney, Oxfordshire, and our team of talented experts continues to this day to practice our founding partners' focus and ethos.

"Whether it be a mid-tier web or enterprise-level eCommerce solution, we curate purposeful and powerful digital online experiences that drive growth and deliver commercial impact."
Trusted in digital. Built to thrive.
Our approach
Delivering engaging transformational digital solutions.
Capture and scope

We will unpack the overall 'Why?' to understand your core challenges, define clear outcomes and the key objectives we need to help you solve.

Define and design

We architect solutions that unify award winning friction free UX, creative design with the right content structure and composable content management platform.

Deliver and enhance

Solutions are built using modern, secure, and scalable coding techniques to the highest level of quality standards. We accelerate your outcomes via active insight, observation, and iterative refinement.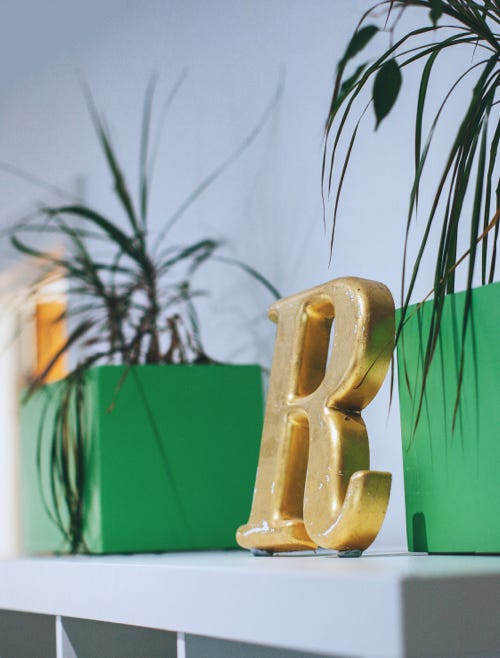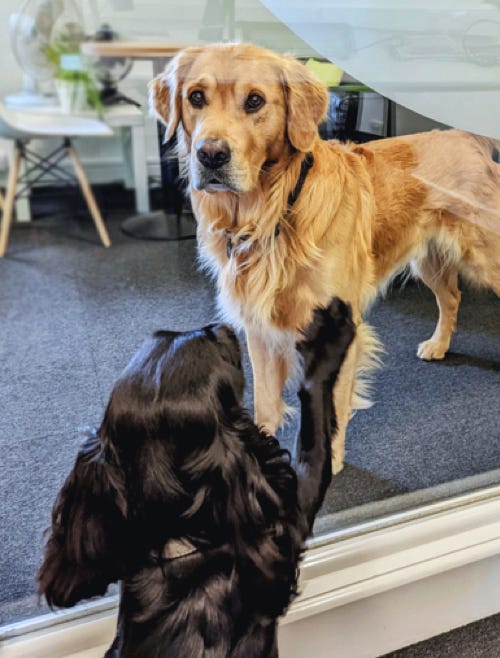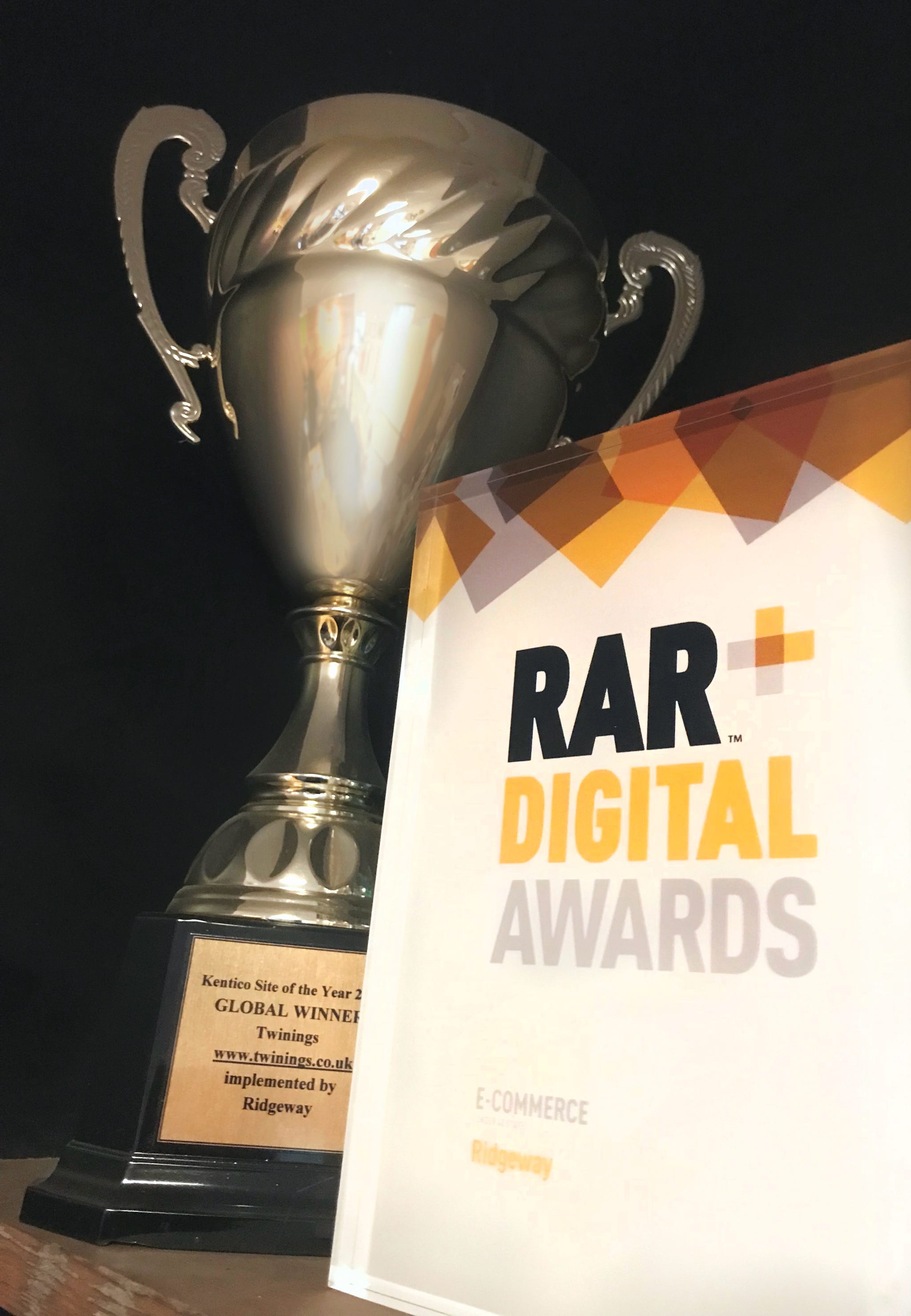 Digital awards.
We are proud of the recognition we've earned for our outstanding partnerships, including the prestigious Kentico Global Site of the Year award not once but three times.
Our history
The Ridgeway journey.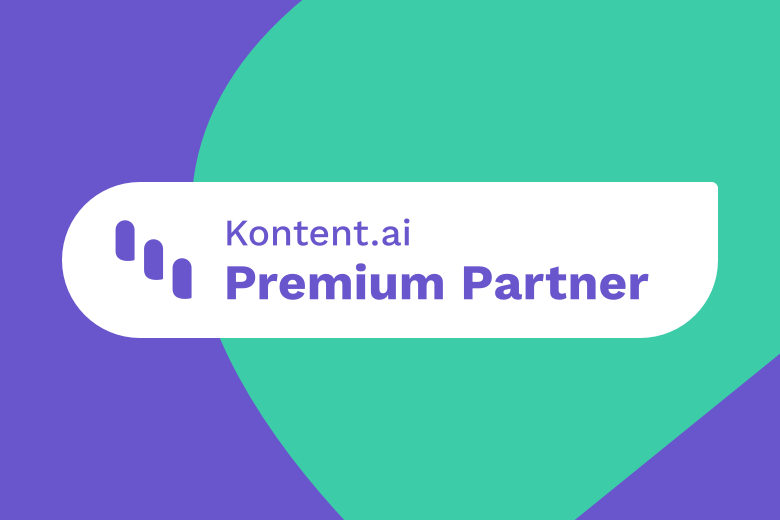 2022
Ridgeway become a Kontent.ai Premium Partner.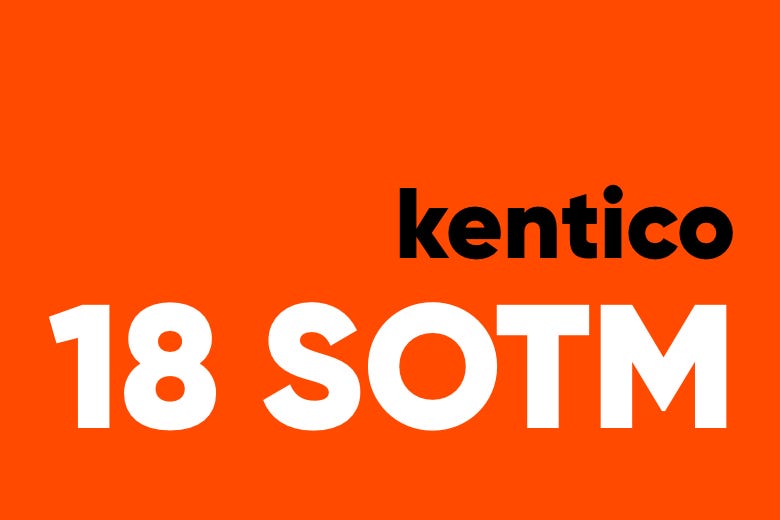 2022
Two more Kentico Site of the Month's for West of England and Snowfox Group to add to the 16 already awarded!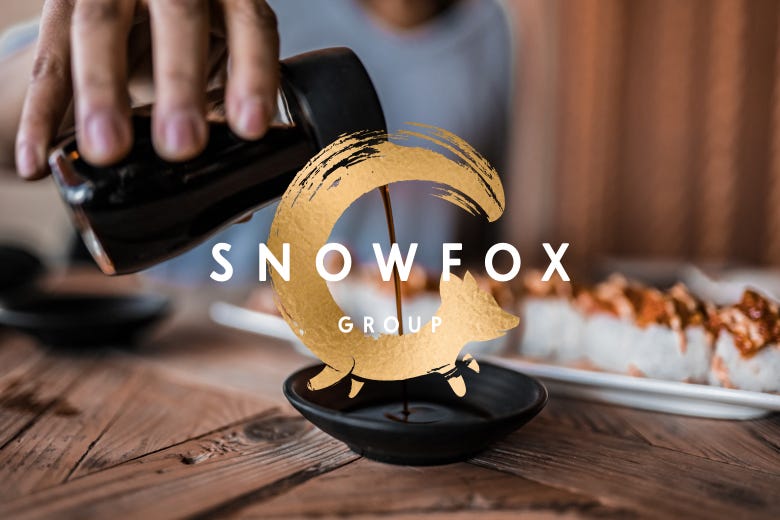 2022
We launch our 115th Kentico website for the Snowfox Group, the world's largest sushi business outside Japan.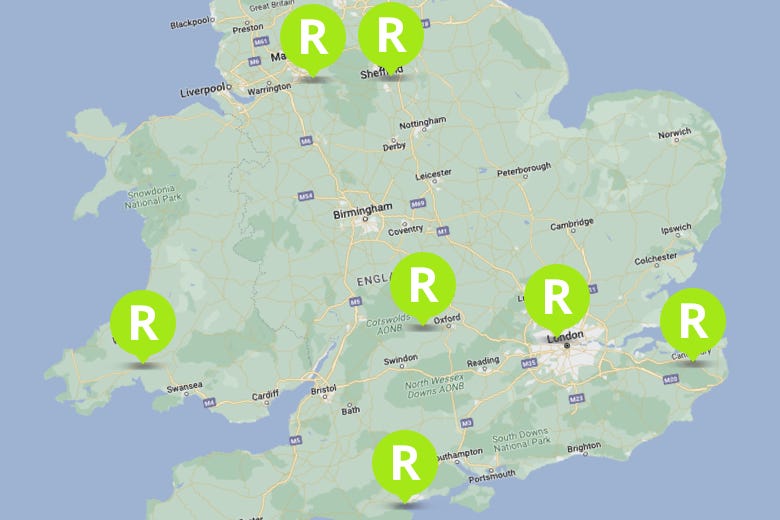 2021
We've expanded again and our distributed team are now spread across the UK with the introduction of hybrid working.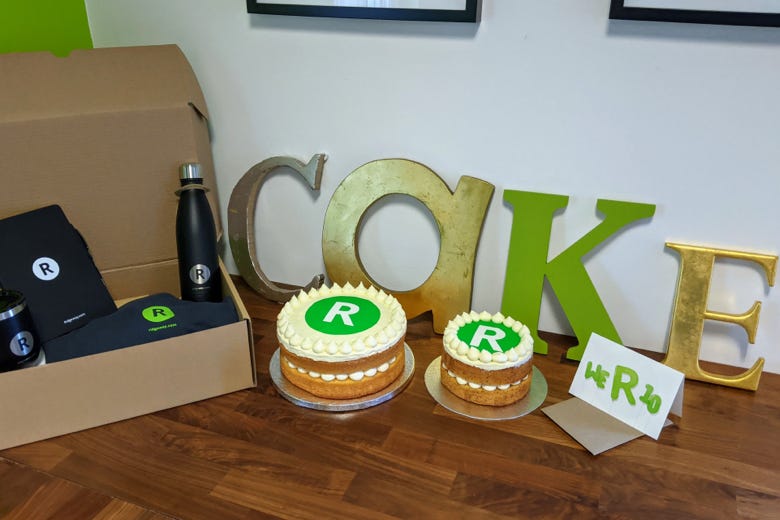 2020
It's time for a rather subdued "socially distanced" 10th birthday celebration during Covid!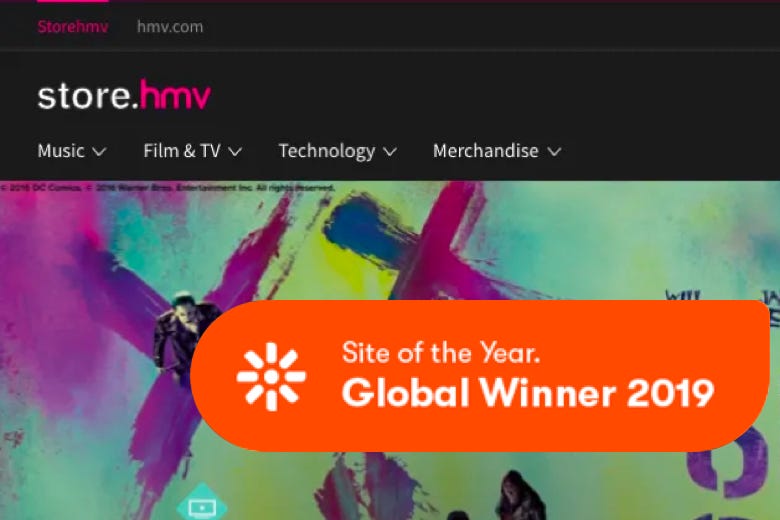 2019
Global Kentico site of the year for hmv awarded the Best Entertainment, Tourism and Hospitality Site category for YO!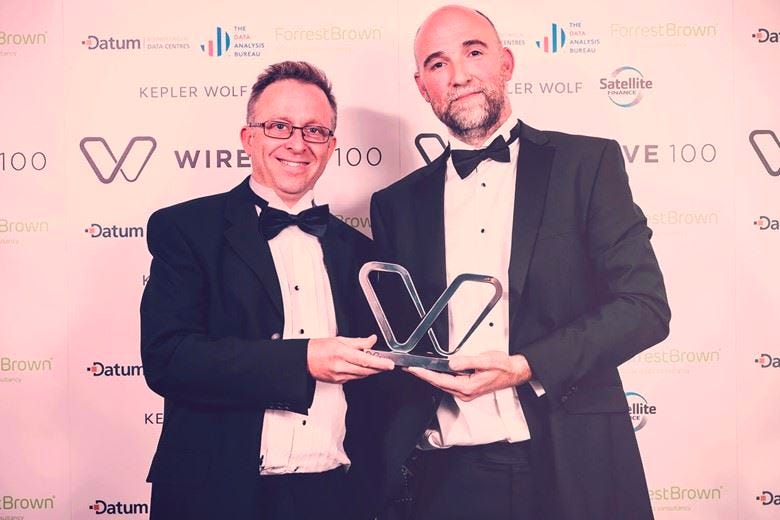 2019
We win Consumer Site of the Year at the Wirehive 100 Awards 2019 for the website we designed and built for Krispy Kreme UK.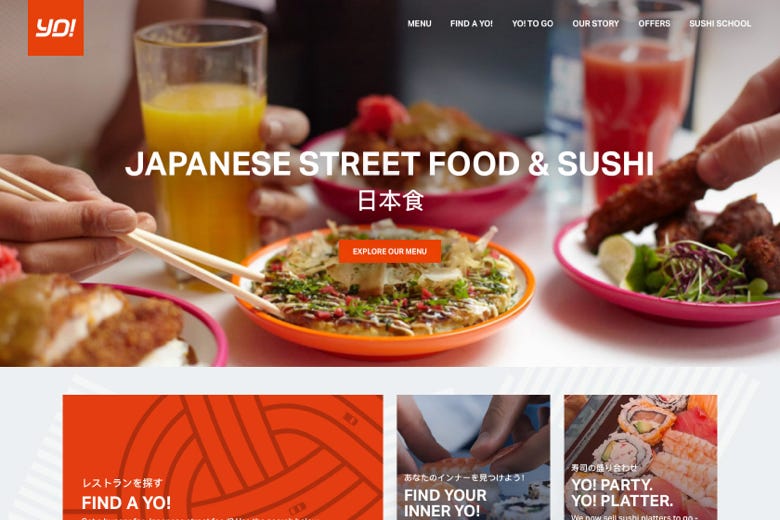 2018
We transform YO!'s rich brand offering into a compelling and informative online experience for their customers.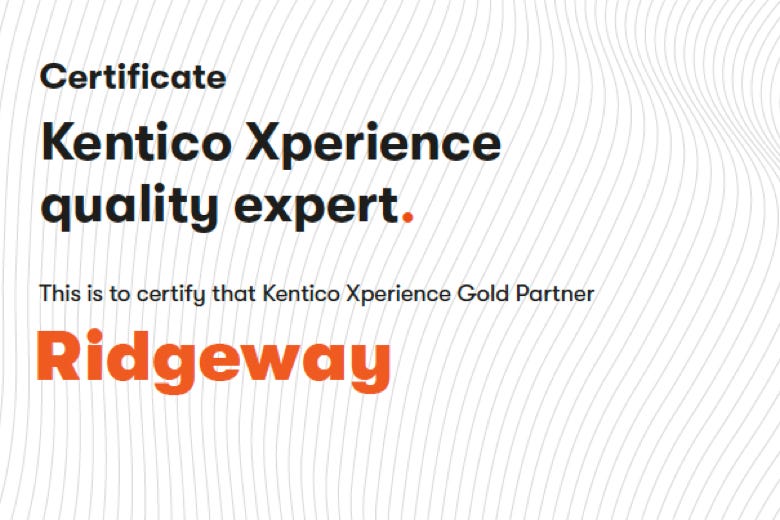 2018
We pass the Kentico PQA for the first time.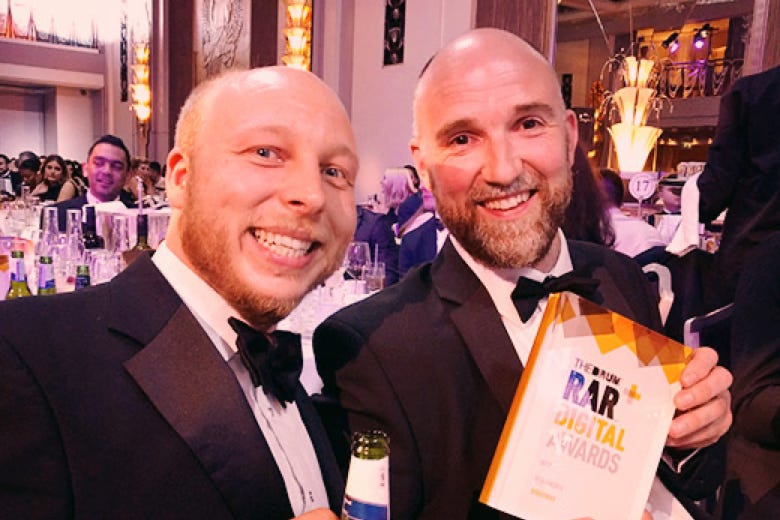 2017
We win our second eCommerce award at the RAR Awards ceremony.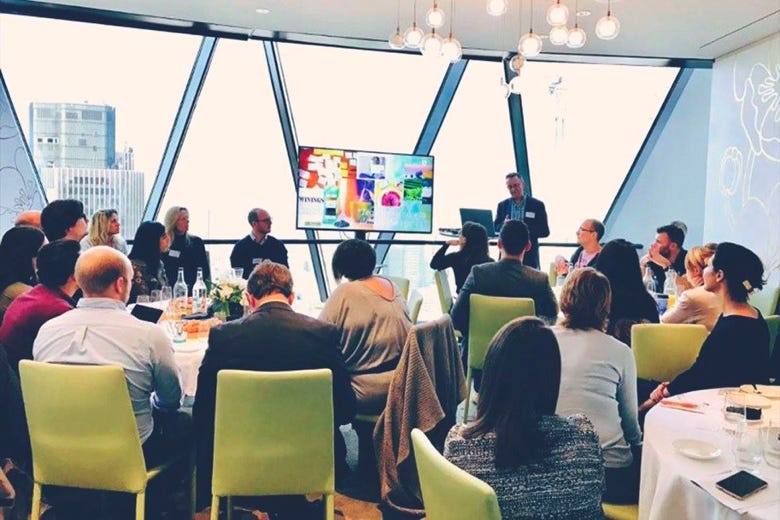 2017
Team Ridgeway deliver their first workshop event, Creating Immersive Digital Experiences at The Gherkin, London.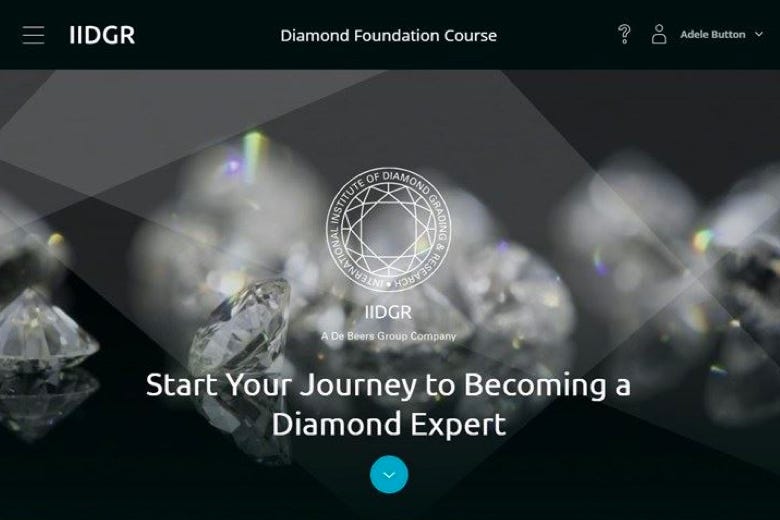 2017
The De Beers Group partner with us to design and build a diamond education experience.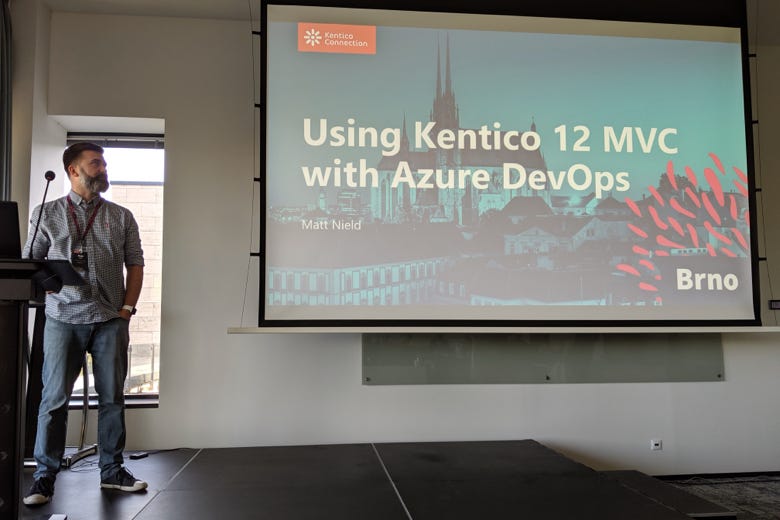 2017
We gain MVP status with Kentico.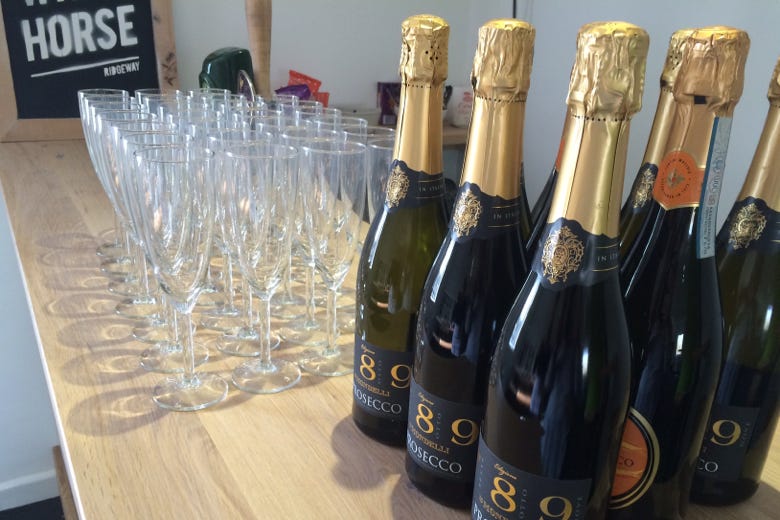 2016
We win our second Kentico Site of the Year award - two years in a row!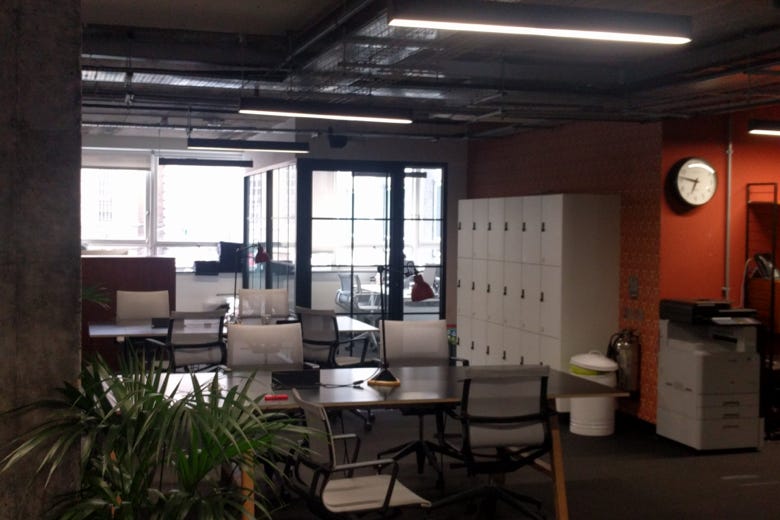 2016
We open a new office space in central London.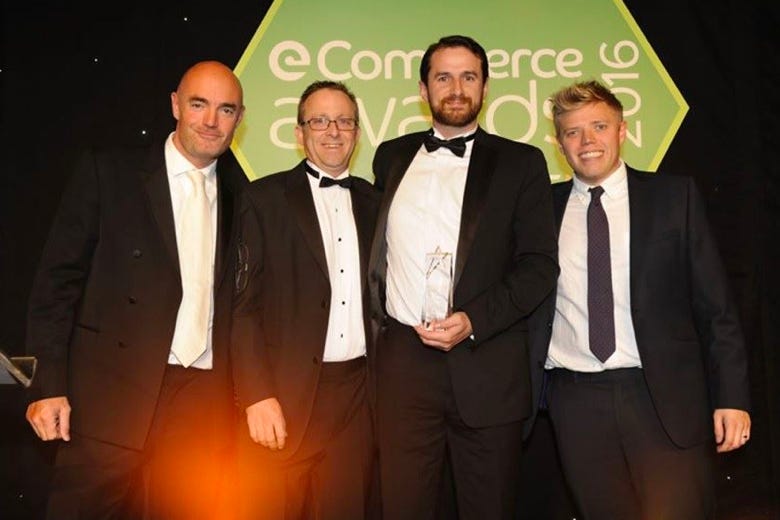 2016
We win the 'Best Electronics, Computing, DVD, Film, Games, Music & Toys eCommerce' award for the hmv website.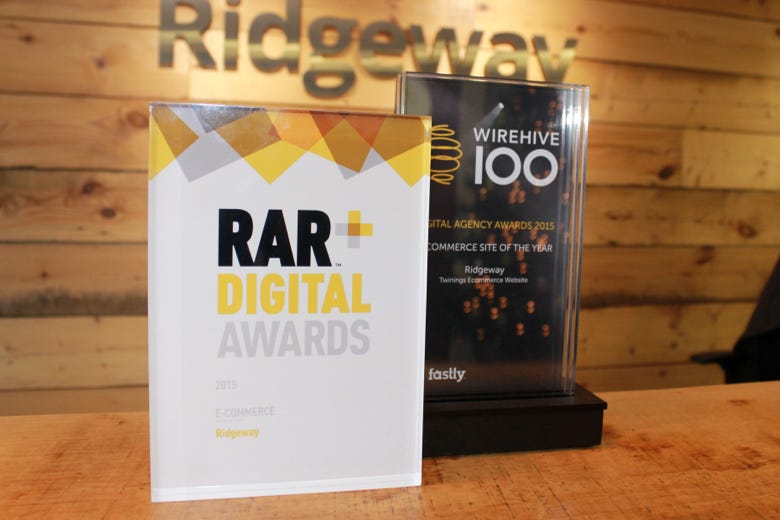 2015
Awards galore, including RAR eCommerce, Wirehive 100 eCommerce Site of the Year, and Kentico Site of the Year wins.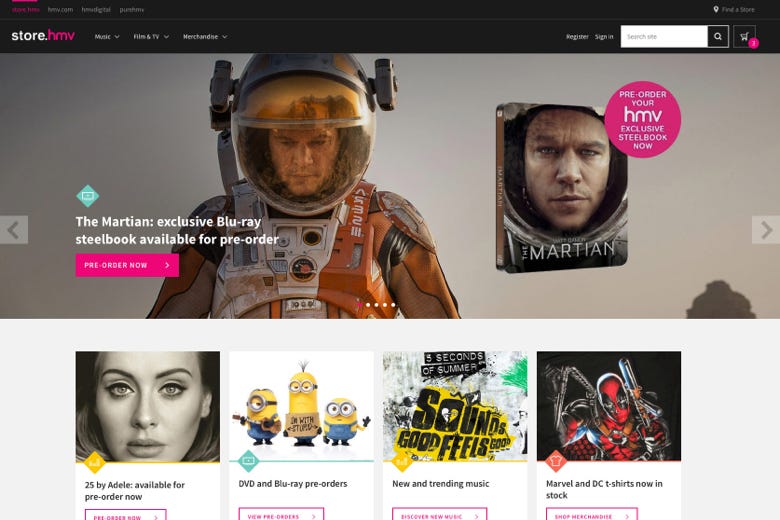 2015
We launch a new eCommerce site for HMV, boosting both their sales and traffic.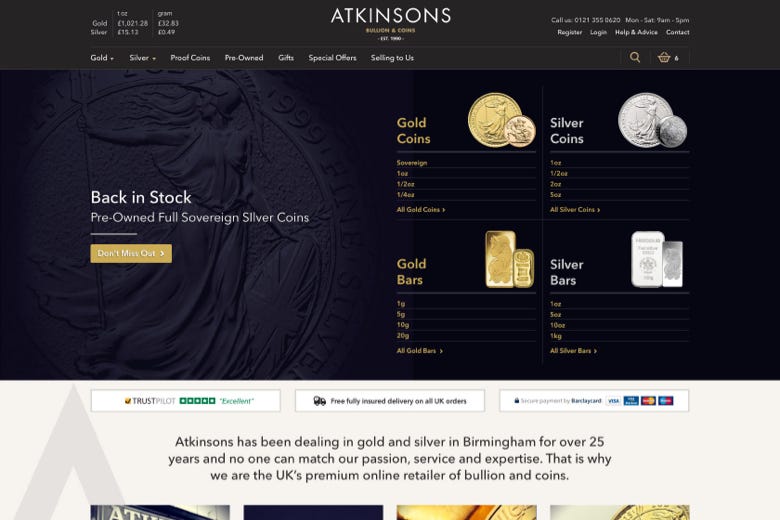 2015
We launch an eCommerce website for Atkinsons Bullion & Coins, that wins our 10th Kentico Site of the Month.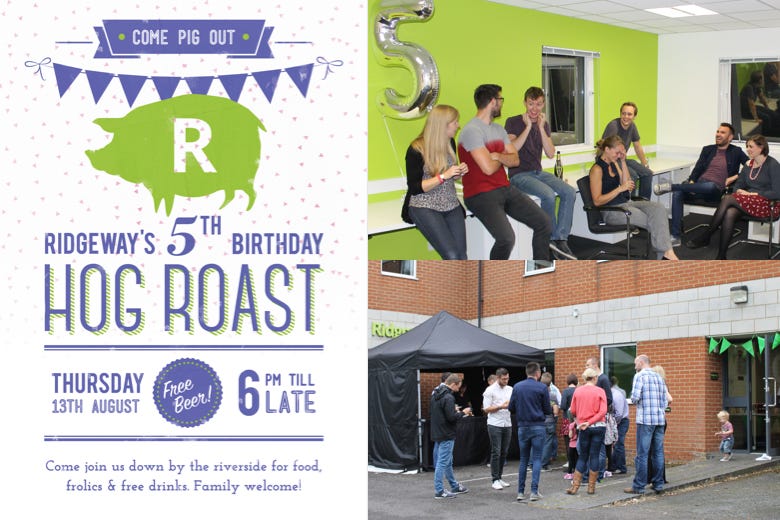 2015
We celebrated our 5th birthday with a hog roast and a little too much processco (for some).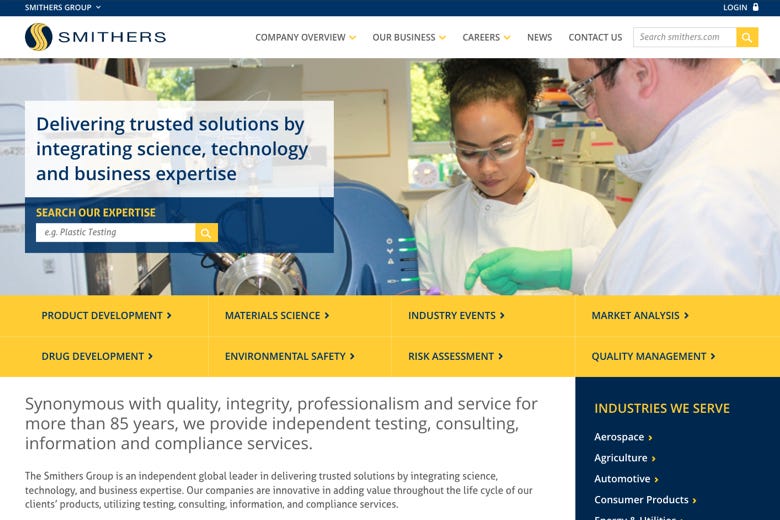 2015
We created a multisite system for The Smithers Group of companies.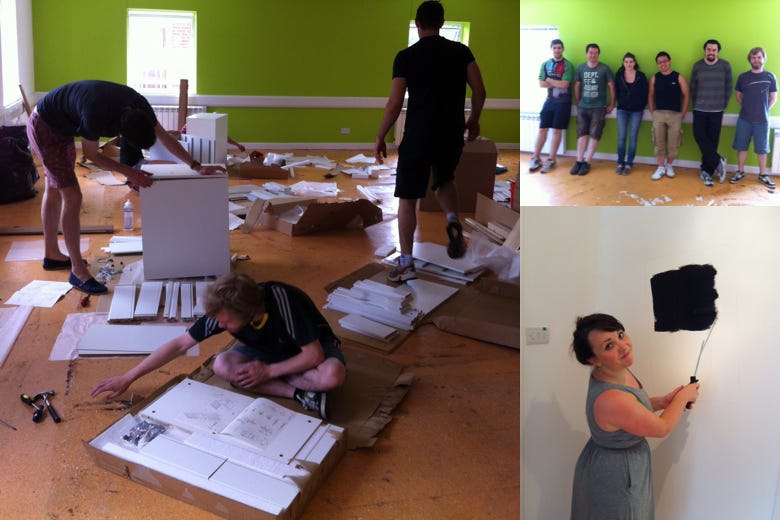 2014
The team helps Ridgeway move into a new 5,000 sq ft office.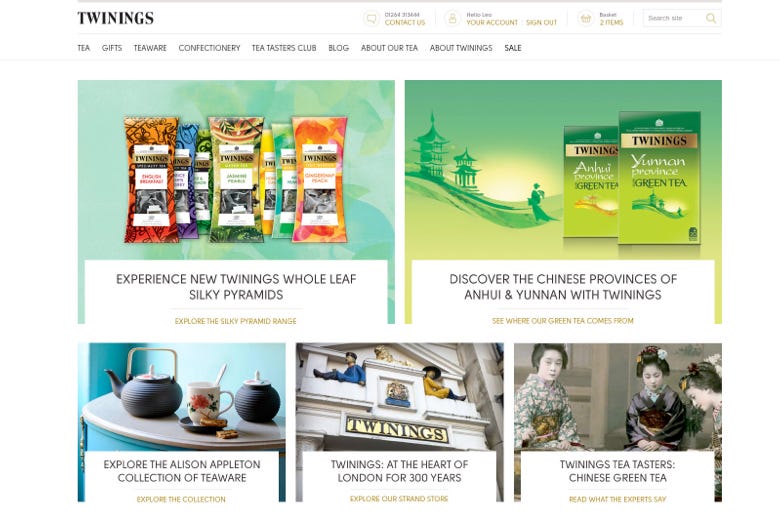 2014
We launched a Kentico v8.2 eCommerce experience for one of the UK's most trusted brands, Twinings.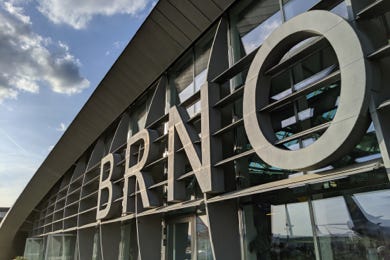 2013
Our team head to Brno, working with Kentico to scope v8.2 functionality.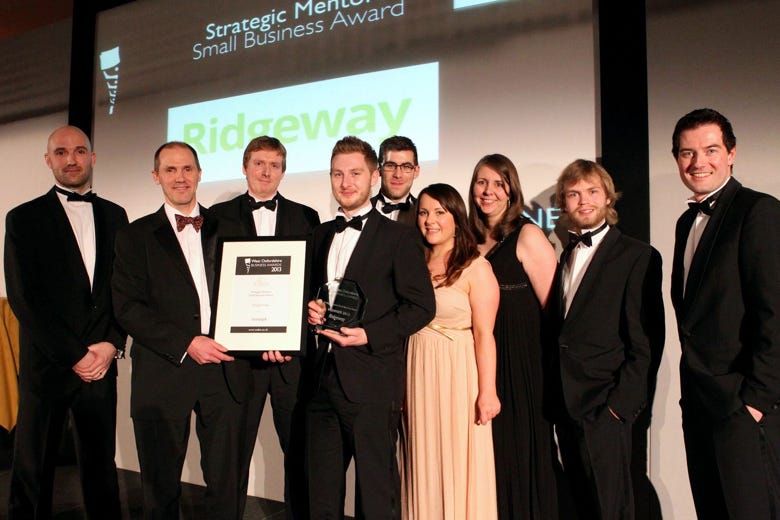 2013
We won the Best Small Business award at the West Oxfordshire Business Awards.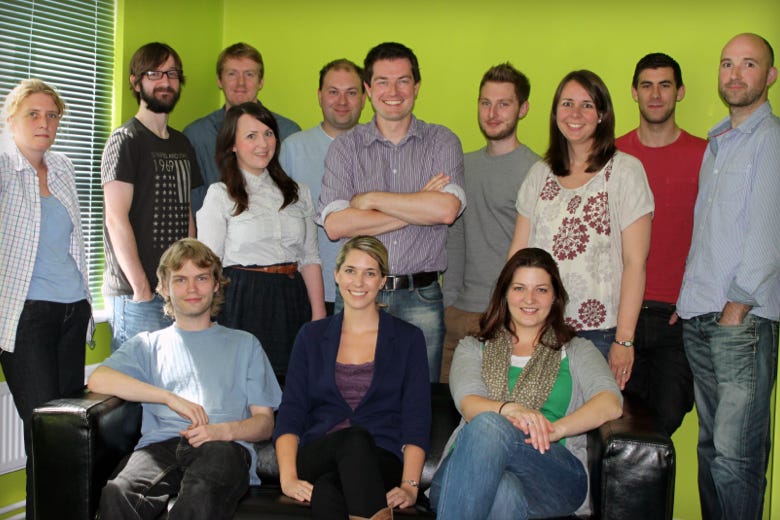 2013
More space required! We move into our new office with a 15th member joining the Ridgeway team.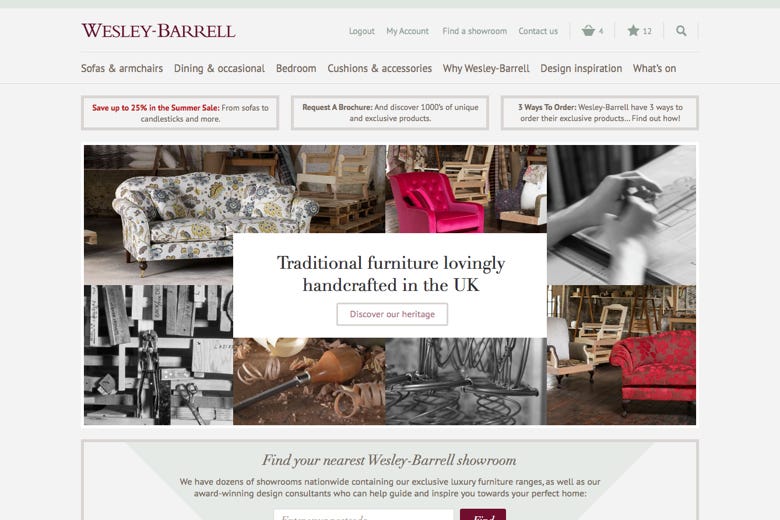 2013
Built on Kentico CMS v7, we crafted a website for Wesley-Barrell, a creator of bespoke sofas and armchairs since 1895.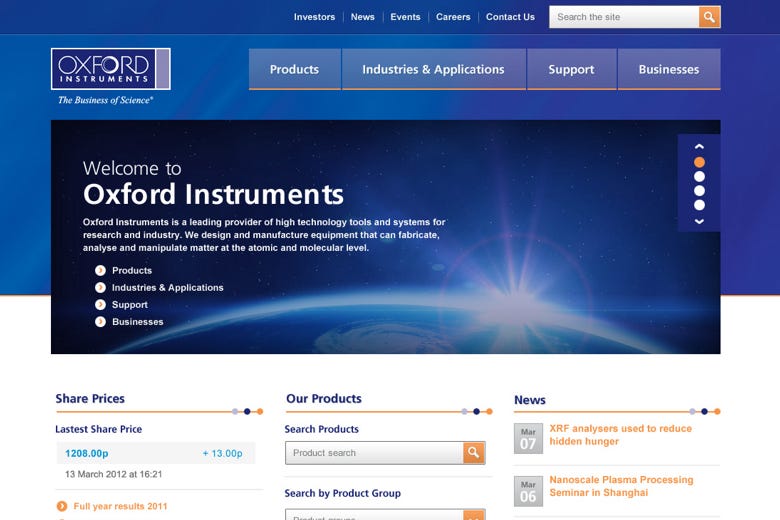 2012
We designed and developed a cutting-edge, mobile-friendly website for global high technology business, Oxford Instruments.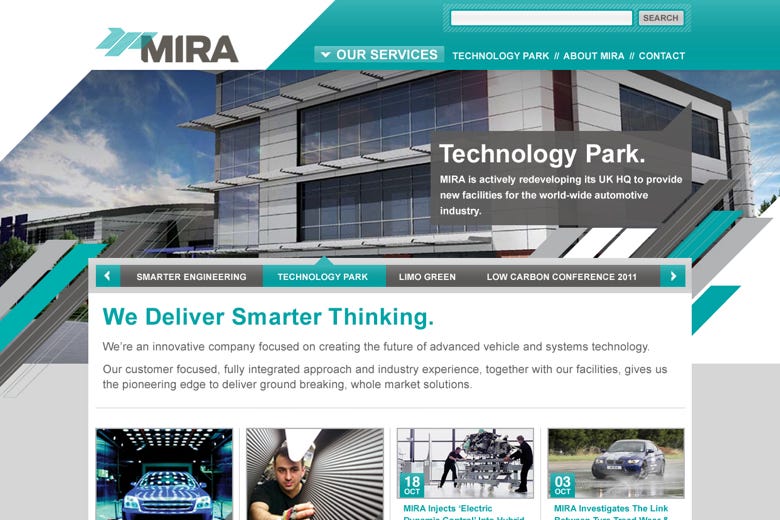 2013
We helped the leading vehicle engineering and testing firm, MIRA, to launch their new website on the Kentico CMS platform.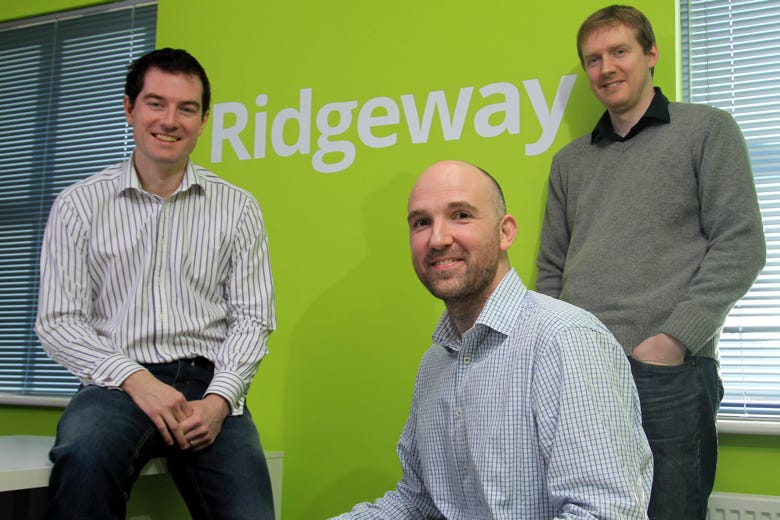 2010
Ridgeway founded in Witney, Oxfordshire, by two Simons' and a Jim.
An award-winning digital pedigree.
Proud to celebrate and share some of our client successes.
We'd love to work with you
Harness your digital potential.