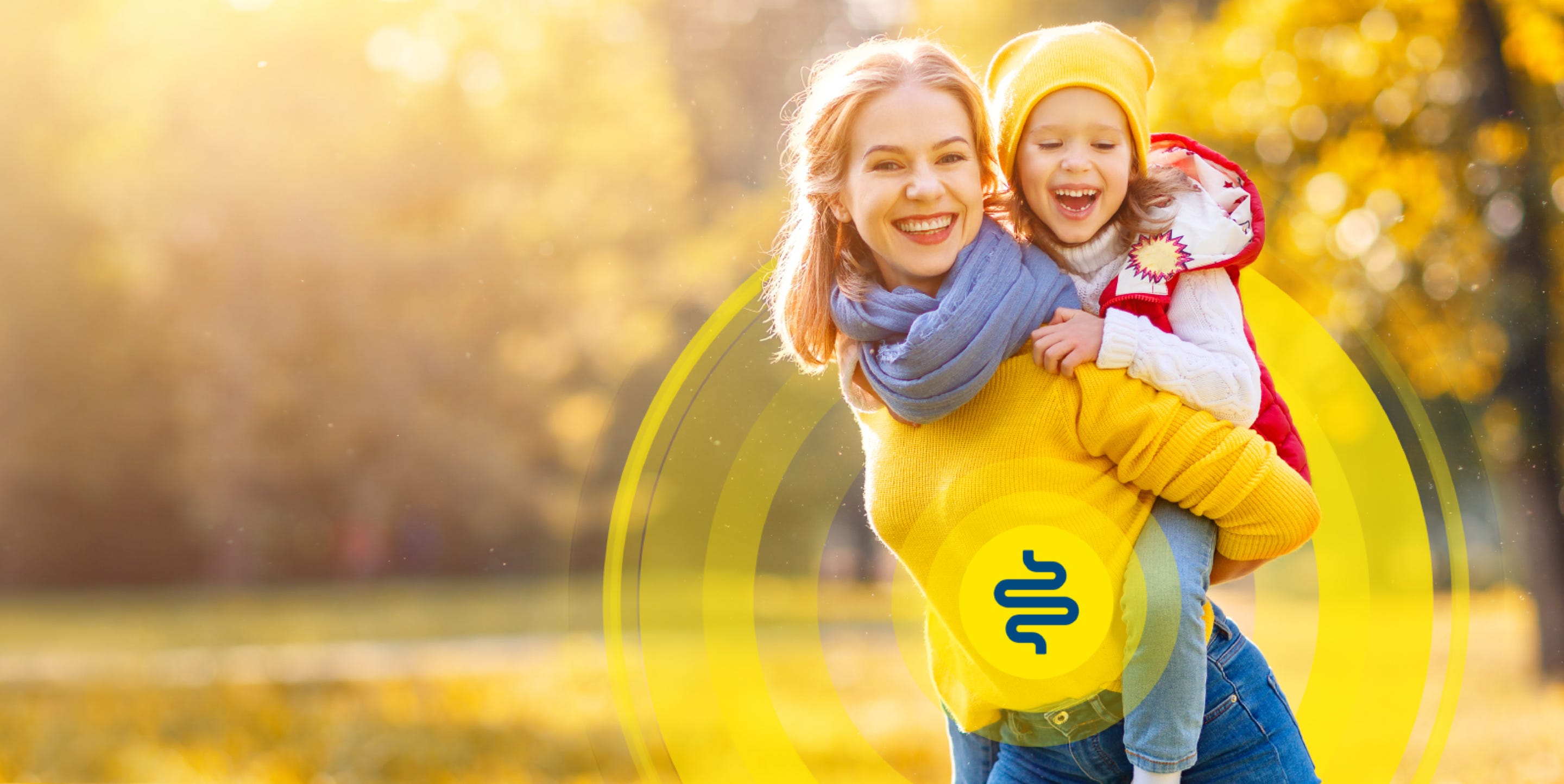 Optibac
Connecting consumers with the digestive health benefits of probiotics.
Established in 2004, Optibac Probiotics are an award-winning family business with a passion for health and well-being, providing an expert range of natural supplements, and specialising entirely in live cultures. Optibac supplements are different in that they are unique to each individual and do not believe that "one-size-fits-all". Having tailored their product range accordingly, Optibac makes it their mission to make sure you choose the right friendly bacteria for you.
A healthy eCommerce website for a healthy you
With an ageing, underperforming website, Ridgeway were commissioned with architecting a new platform that would deliver their future vision and growth plan. Intuitive user journeys (UX) and an emphasis on Optibac's scientific research content were key, along with multi-region, multilingual and restricted regulatory content management for their new US website. Built on Kentico Xperience DXP, our solution firmly put Optibac at the forefront of probiotic supplements and digestive health.
Bringing friendly bacteria to life
Optibac's new site immerses the reader in their expertise on gut and immune health and showcases their product range for different audiences. Customers can enjoy product coupons, manage order discounts, regular subscriptions, and free shipping, as well as easy access to news, expert advice and in-depth informative articles via their Probiotics Learning Lab. 
A supplement for growth
Optibac's internal operations are much improved due to functionality that allows them to increase their marketing output, such as providing buy-one-get-one-free offers, catalogue discounts, and seasonal promotions. The team also benefits from increased insights into their customer base through bespoke reporting and tracking of their customer service and ordering processes.
Order fulfilment and payment are achieved via MetaPack, WorldPay, Apple Pay and PayPal integration, with Ridgeway providing Azure hosting, and ongoing SLA Standard Service and Premium Support.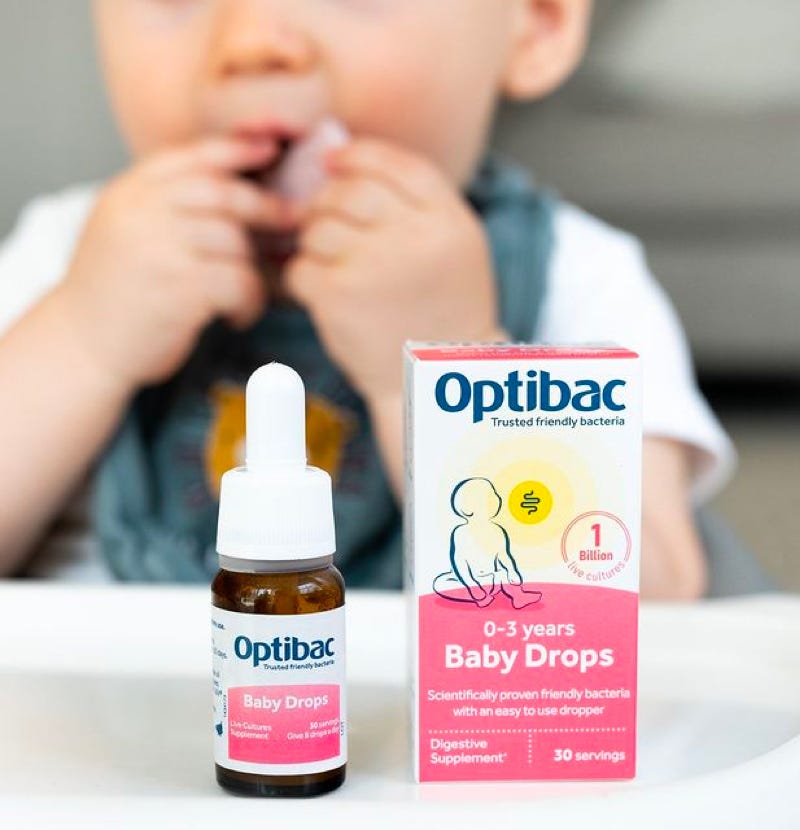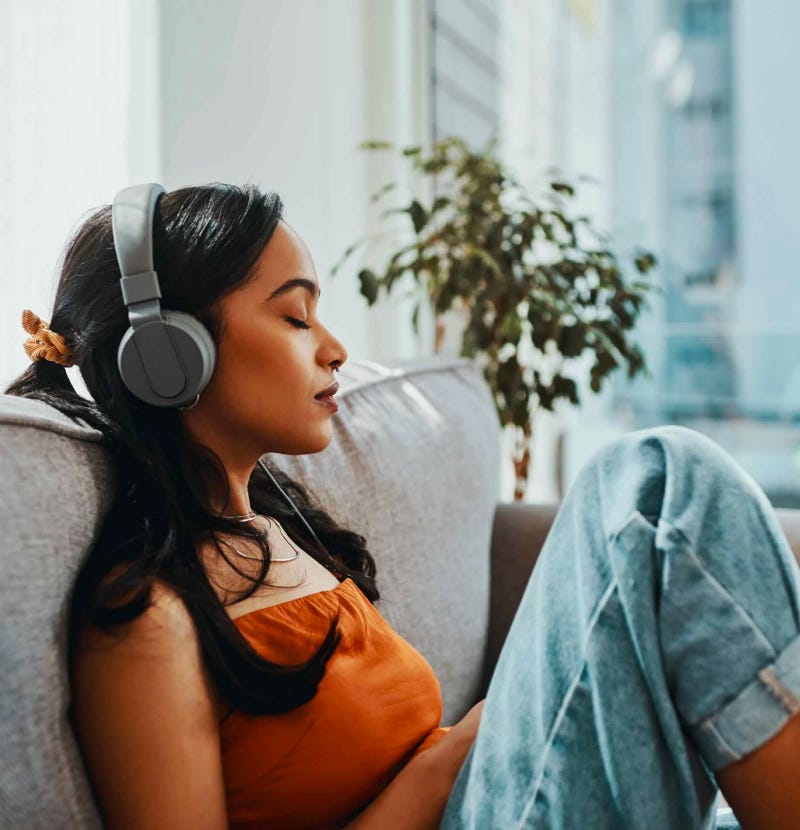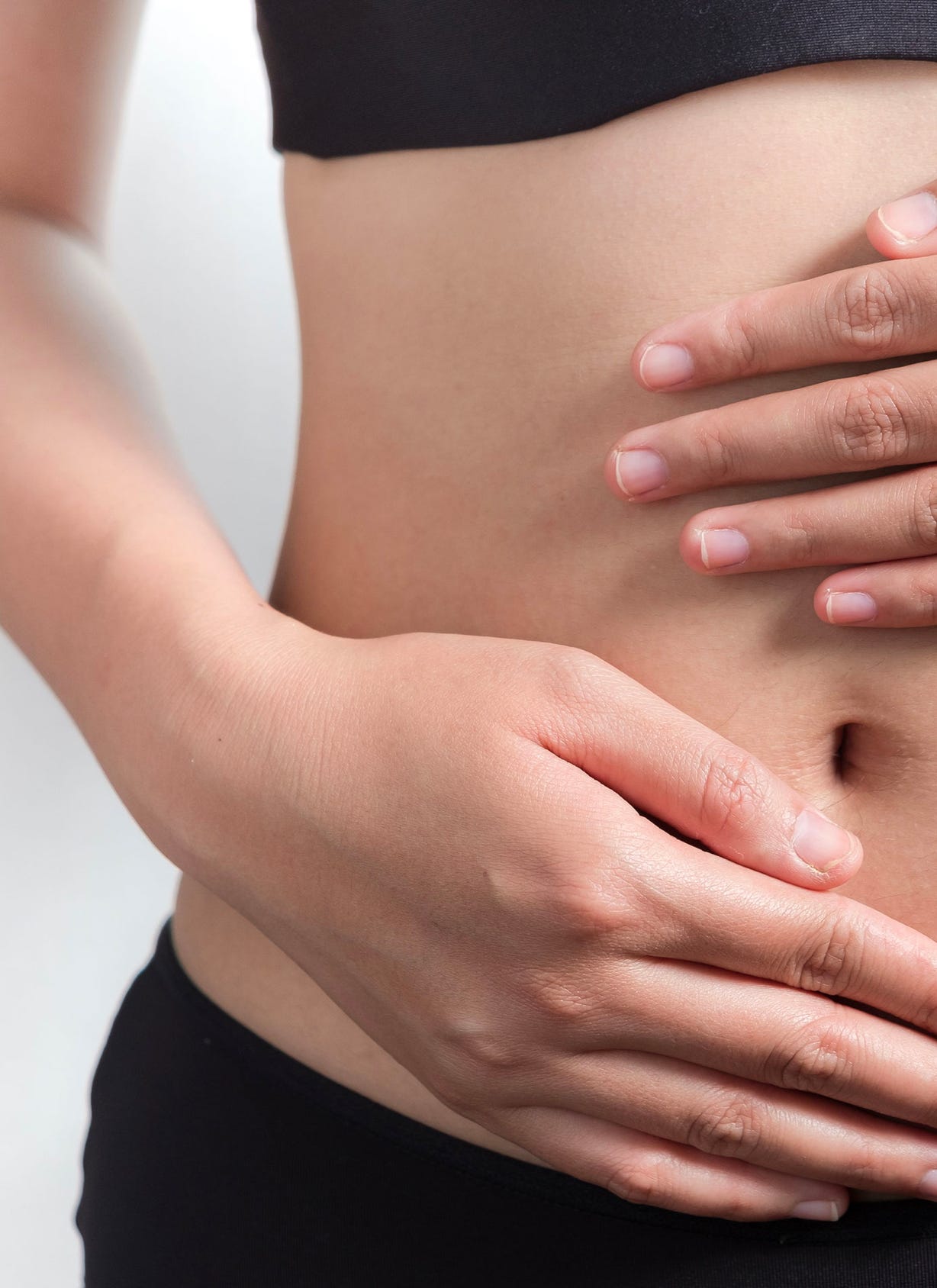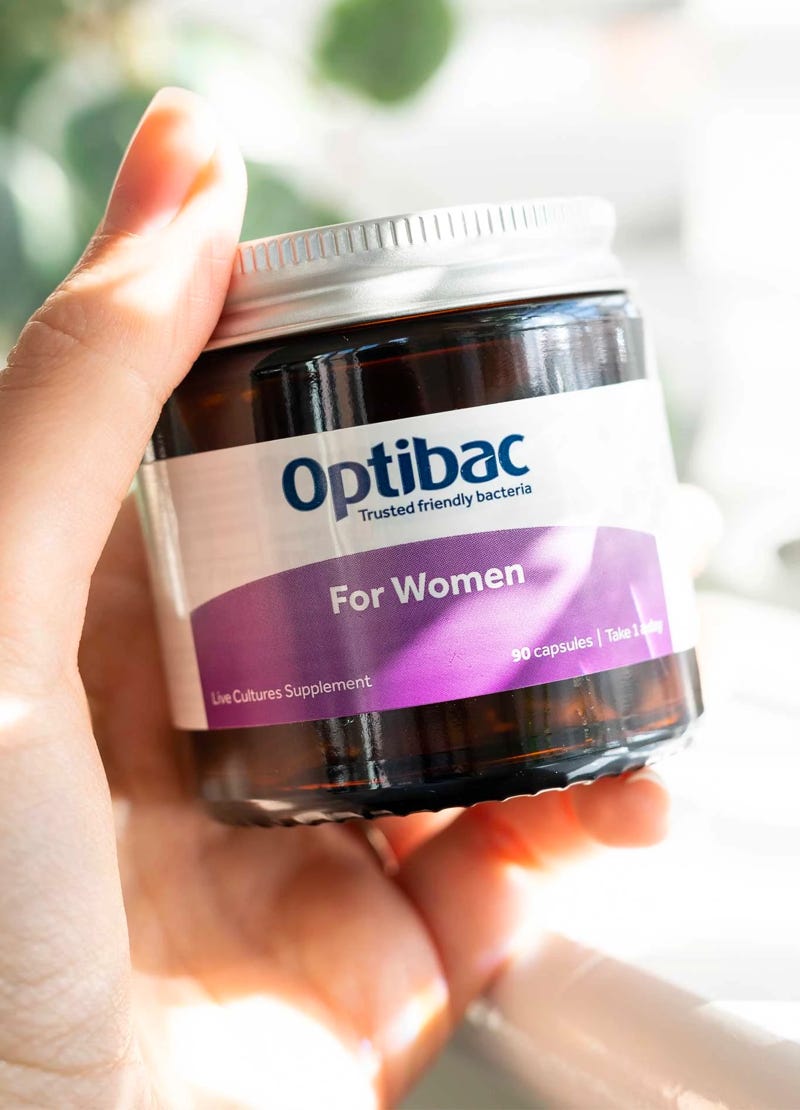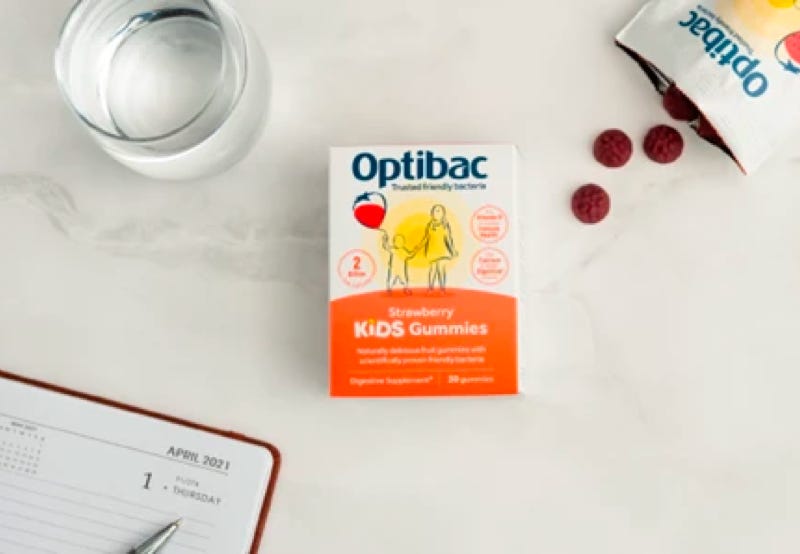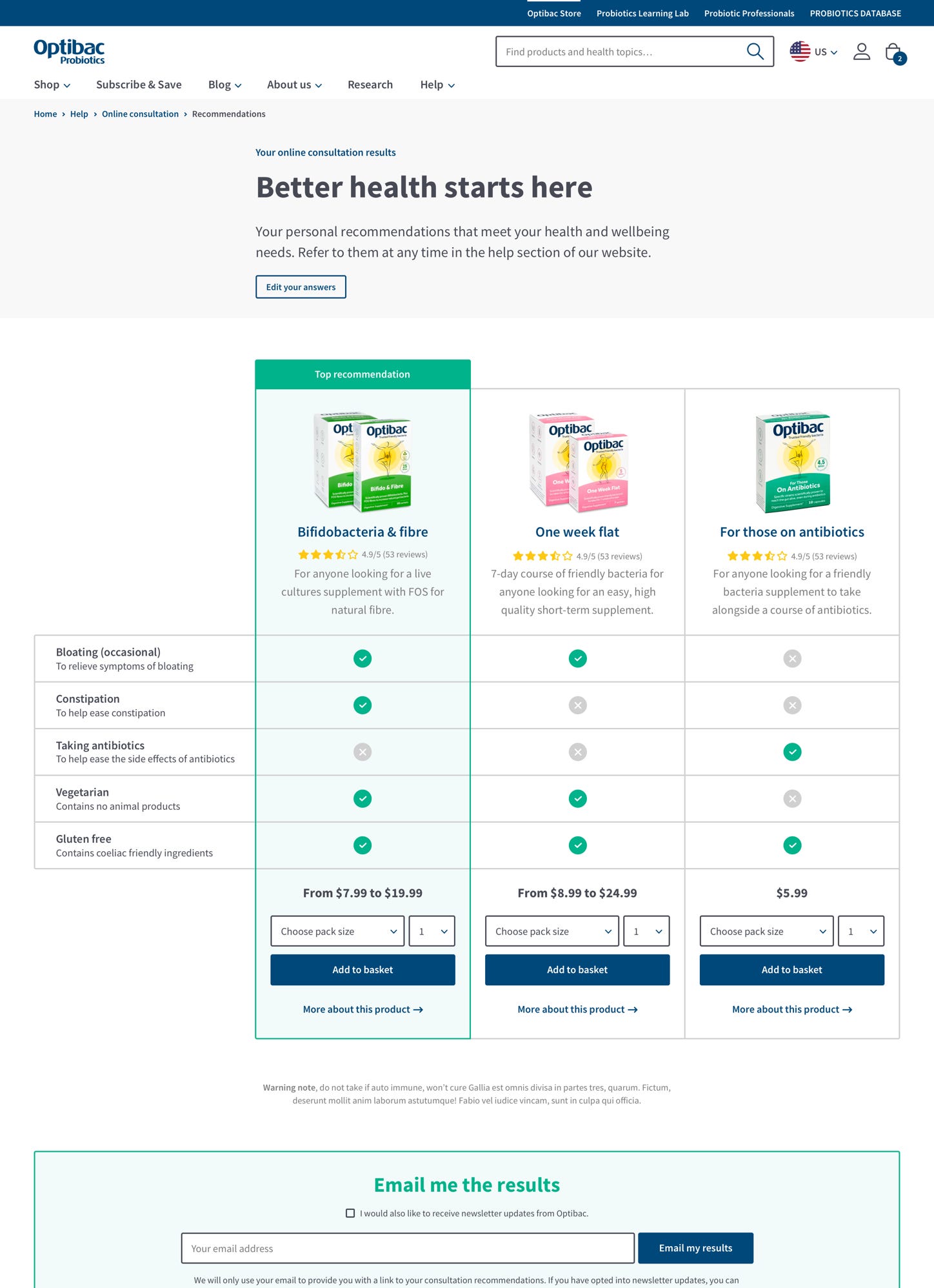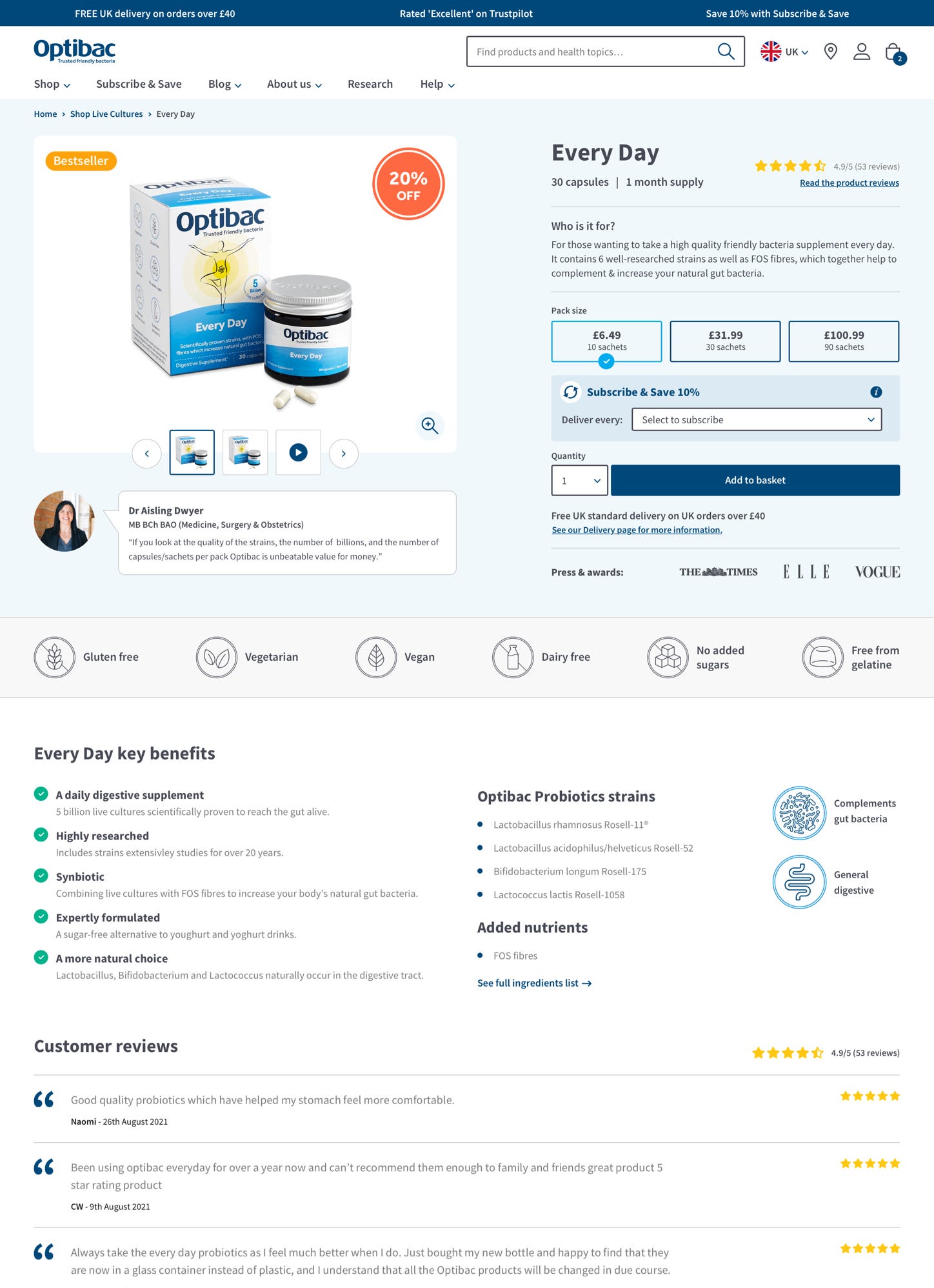 Having worked with Ridgeway previously, I know they are a digital agency that I can trust to deliver a website which will meet our business needs and provide a smooth and enjoyable experience for the customer.
Engagement built on firm foundations.
We'd love to explore how we can help solve your digital challenges.