Blog
Ridgeway nominated for Wirehive 100 award.
We've been shortlisted for the second time this month! This time we are finalists in the Wirehive 100 awards for Consumer Site of the Year for the website we developed for Krispy Kreme UK.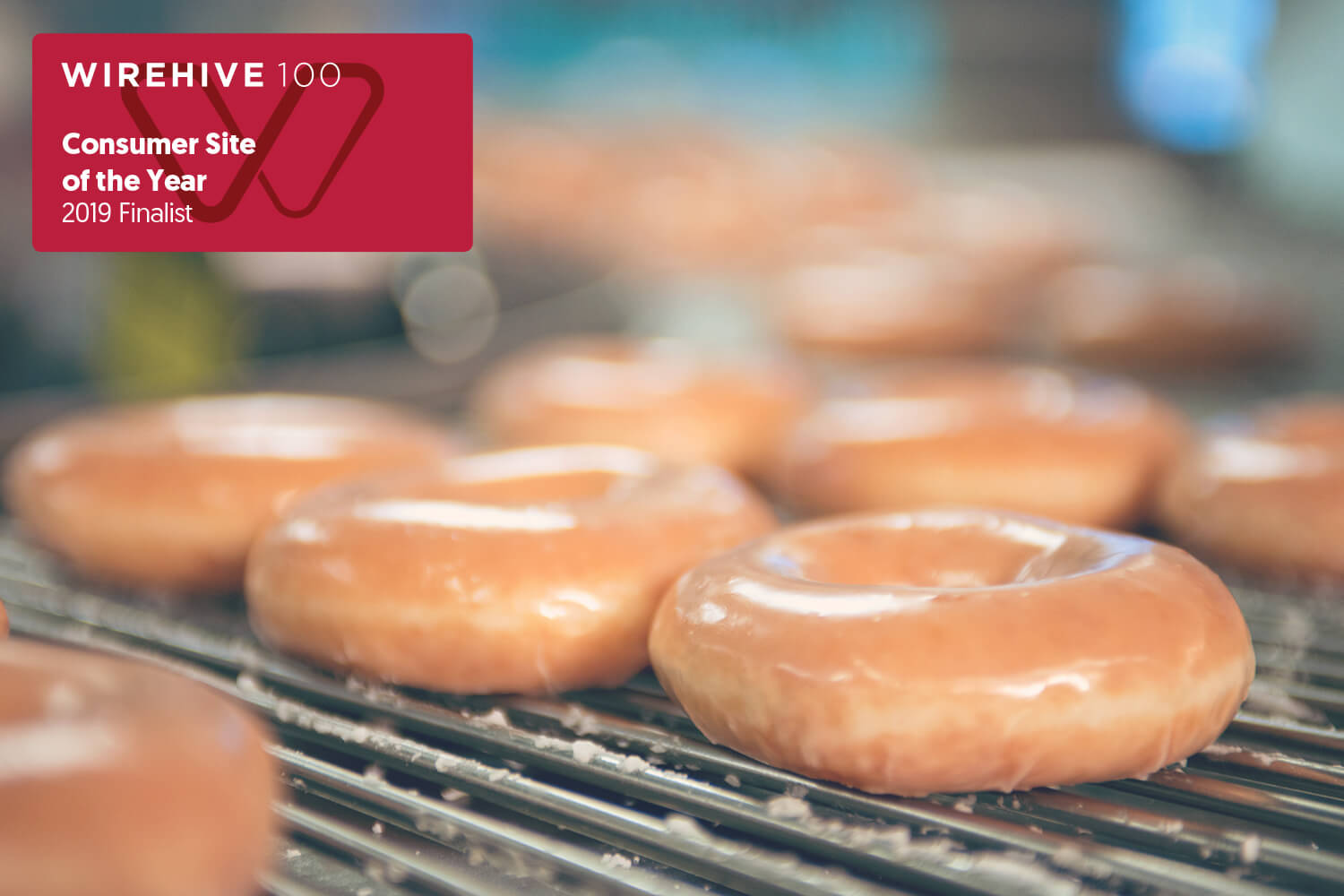 For the past seven years Wirehive 100 have celebrated the outstanding creative and technical talent in the South of England offering a recognised and credible benchmark of digital excellence.
Krispy Kreme, the global doughnut and coffee chain, needed a new UK website to create excitement and engagement among visitors and deliver increased revenue through ecommerce. The website now provides a seamless and engaging doughnut shopping experience, on both desktop and mobile, which is easy to navigate, fast to load and features a streamlined order process. Find our more about the Krispy Kreme project here.
We are incredibly proud of our team and their work so it is an honour when it is recognised within the industry.
The final winners will be presented at an awards ceremony held at Thorpe Park, Chertsey.