Blog
We're finalists at the Prolific London Awards!
We're delighted to announce that we have secured a finalist position in The Prolific London Awards for Website of the Year for the site we crafted, designed and developed for Krispy Kreme UK.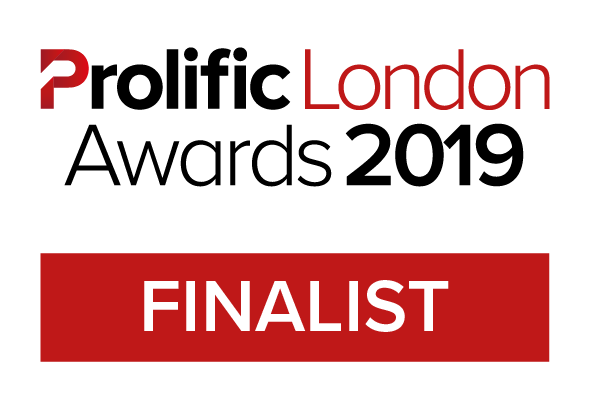 This is the second month in a row we are celebrating a finalist position as last month we were nominated for the Digital Growth Awards.
Krispy Kreme, the global doughnut and coffee chain, needed a new UK website help drive their brand forward, create excitement and engagement among visitors and deliver increased revenue through ecommerce. The Krispy Kreme website now provides a seamless and engaging doughnut shopping experience for both desktop and mobile which is easy to navigate, with quicker load times and a streamlined order process.
Comparing the three-month period after launch with the same period the previous year, the new website has achieved:
90% increase in conversions
58% increase in pageviews
43% decrease in bounce rate
The Prolific London Awards celebrates and rewards the best campaigns and projects across digital, marketing and tech industries in London and the South. Ridgeway have been selected as a finalist in the Website of the Year category along with three others and will now go on to the second step in the judging process.
The final winners will be announced at the awards ceremony taking place on Tuesday 16 July 2019 at the Montcalm Marble Arch in London.