Blog
Cloud hosting & the benefits of Microsoft Azure explained.
Cloud hosting can be complicated so we spoke to Jamie Round, Ridgeway's Lead Support Developer, to explain why moving into the cloud makes sense and why Microsoft Azure is our preferred provider.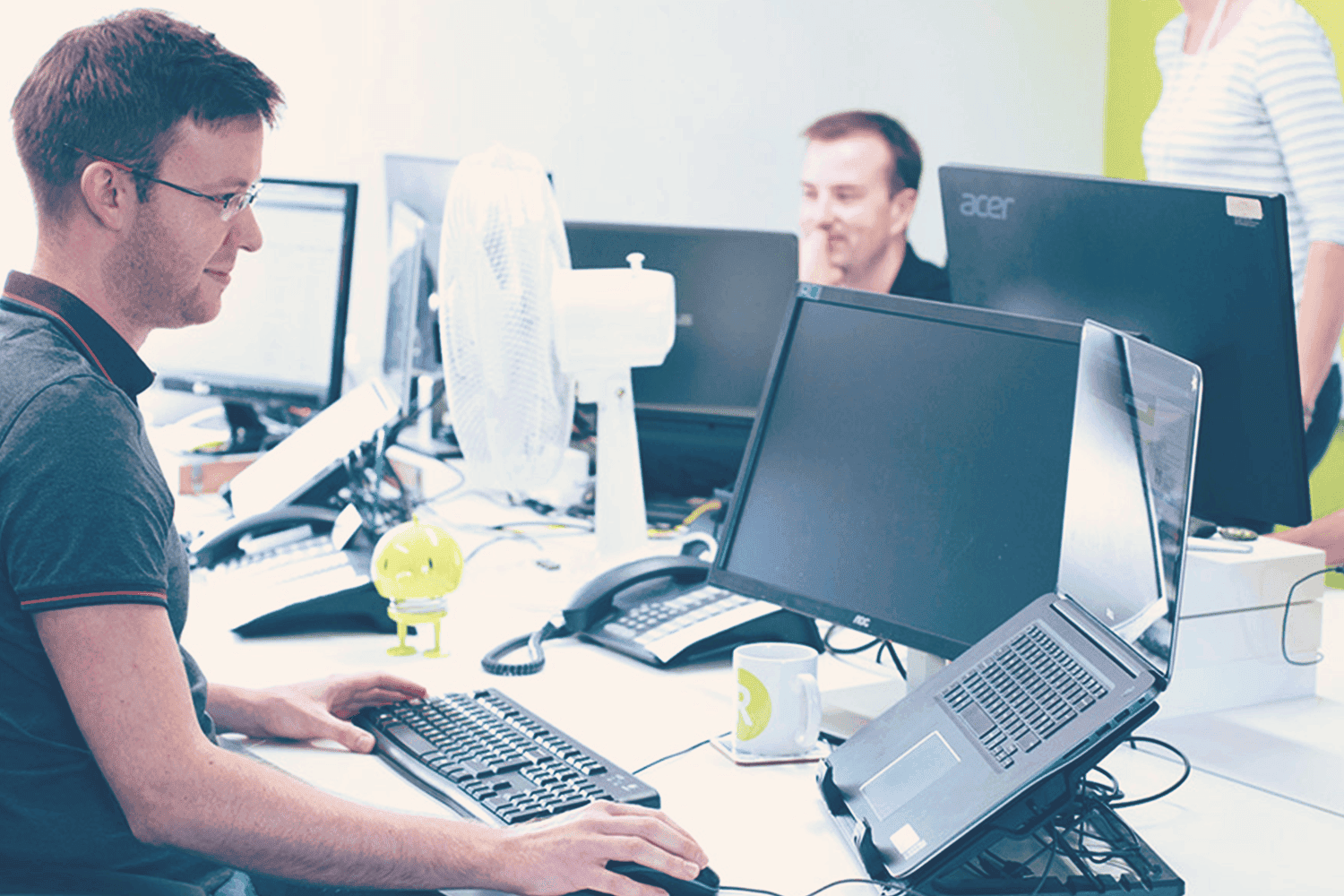 What is Microsoft Azure?
"Azure is a cloud-based Microsoft services offering that's continually expanding and boasts 'unlimited potential'. It's the right choice for Ridgeway because it's built on a .net framework and integrates easily with Kentico. Moving hosting into the cloud does away with traditional boxes and delivers Software-as-a-Service (SaaS) so you're buying a service rather than a server. It's ideal for our clients because we no longer have to maintain hardware and update software, which swallows-up a lot of time, and provides a more streamlined and cost-effective solution.
What are the benefits of cloud hosting?
"Flexibility and scalability are amongst the biggest benefits of using cloud hosting. In the bad old days we would have to meticulously plan for peak to make sure we could cope with capacity. It was a very expensive and time-consuming headache.
"Cloud hosting differs because it's elastic and stretches to meet demand, so you could be using one server in the morning and ten servers in the evening. It's incredibly useful for ecommerce sites who have to cope with large traffic fluctuations as we successfully showed by helping hmv scale-up to a peak of 2,400 concurrent users on Black Friday.
"Cloud hosting also makes shrewd sense from a financial standpoint. There are no upfront hardware costs and billing is measured in units of time, so you only pay for what you use which makes Azure ideal for any sized site.
"Better still because Azure is a Microsoft product you don't have to pay for an additional SQL licence, and they can be eye-wateringly expensive. On a similar note Azure integrates directly with other Microsoft products (such as Active Directory and Office 365) which seriously cuts down admin and makes it a business 'no brainer'.
 "Saving money is one thing, but more importantly cloud hosting means that your site is much less likely to fall over and is much quicker to get back up-and-running. Microsoft Azure has a Service Level Agreement (SLA) which guarantees server uptime and connectivity. So, if a service goes down in the middle of the night, it will be quickly moved, and up again in no time.
"Clients love it because they can be confident their site will be live without having to rely on 'out of hours' support. On the other hand, if a box dies in the physical world it could take days to fix, so it's great for business continuity and peace of mind.
How does Azure handle analytics and reporting?
"Reporting is often thought of as a passive activity, but Azure uses Artificial Intelligence to take an active approach. Azure reports on everything from CPU usage to performance degradation, but perhaps more interestingly they use bots that continually monitor interactions between your server and your site to identify anything unusual (such as an unexpected drain on your database which could indicate a security threat) and make performance recommendations.
"Access to intelligent reporting also means that we can quickly dive into that data when there's a problem and come to a much quicker resolution.
What are the security implications of cloud hosting?
"Cloud hosting has been around for some time and it's now widely recognised as being more secure than traditional hosting. You won't be surprised to hear that Azure is one of the most secure platforms on the planet and their underlying software and hardware is incredibly well protected.
"In the not too distant past maintaining security was something of a production, we would have to schedule downtime and apply patches, but Azure takes care of everything seamlessly, and because it's Microsoft you know that you're in safe hands.
"Azure's standard security is seriously robust and they have additional layers, such as Web Application Firewalls, which can be added without using third-party providers. It means that everything is kept under one roof which keeps clients happy and saves resources.
"If something goes wrong Azure keeps three copies of your site so you won't have to deal with the nightmare of disaster recovery, and you can even choose to have copies stored in different geographic locations for extra protection.   
Why should I choose Ridgeway as an Azure provider?  
"Ridgeway are much better placed than most other Azure providers because we are a Microsoft Silver Partner with certified in-house developers. We know how to take the out-of-the-box solution and customise it to fit our clients' individual needs.
"By doing all sorts of clever things we can reduce resources and improve performance. Most digital agencies don't handle hosting directly, which means using a third-party provider and increasing cost, whereas we aim to make substantial savings.
"In fact, we have won significant business inheriting and optimising sites that have been poorly set-up in Azure. Being experts in both Azure and Kentico puts us in a rare position where we have a clear 360-degree view and can act as a single touchpoint.
"As well as hosting we also provide support and our team can react quickly when Azure releases new functions and features, which happens all the time. Rather than waiting for the knowledge to trickle-down from a third-party provider, we can implement new ways of doing things overnight that can make a big difference to efficiencies.  
What do you personally like about Azure?
"Competing providers tend to overcomplicate things which means a more involved set-up and ultimately adds to client costs. Azure is ideal for smaller sites and can easily be scaled-up, which is something that can't be said for the competition, although we won't mention any names.  It's also got an intuitive interface which can be easily understood by everyone in the business, from developers to stakeholders.
"Microsoft Azure allows Ridgeway to futureproof our service offering because it boasts much more than just web hosting. Azure makes it easy to expand into other fast-moving areas, such as the Internet of Things and data warehousing, without having to involve third parties. With Azure everything is in one place and they provide a powerful suite of tools that you can play with, so it's a really a 'business no brainer' for Ridgeway.