Blog
Ridgeway bag another Kentico Site of the Month!
We're so pleased to have won another Kentico Site of the Month for August for our client, De Beers Group. The award has been attributed to the website we delivered to showcase and promote their industry services, including; grading, testing, instruments and education.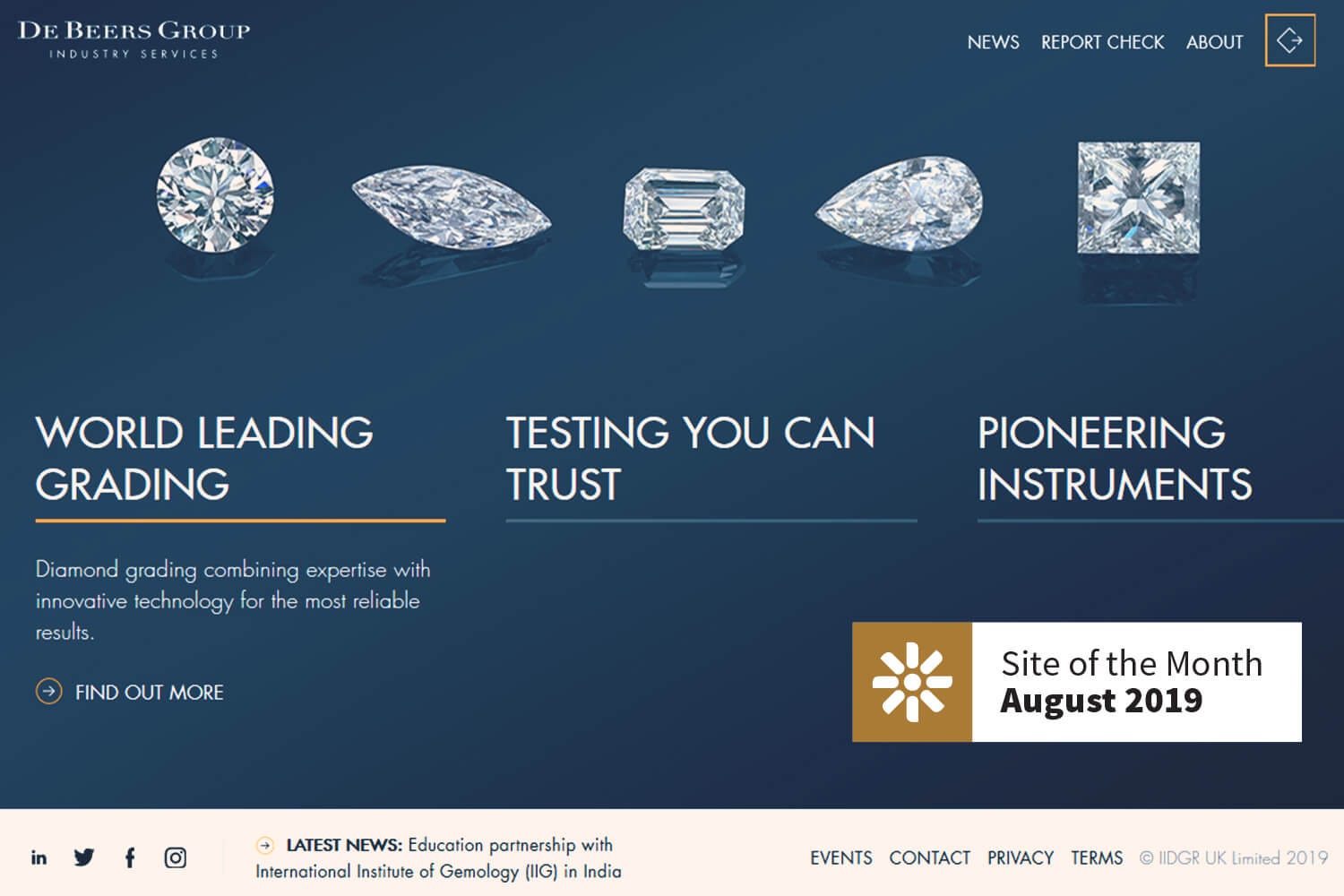 Every month Kentico select the best 10 websites from around the world to showcase and demonstrate the powerful and diverse capabilities of Kentico.
Built with Kentico MVC architecture, the website consists of a series of content-managed pages allowing editors to manage the content, imagery, and other media to help promote the services to customers and prospects. In addition, the website also provides a gateway to a secure portal to allow customers to submit and track their orders.
Ridgeway is the UK's leading dedicated Kentico Gold Partner and Quality Expert and we have an impressive 17 Kentico Sites of the Month and 7 Kentico Sites of the Year under our belt.
Take a look at more of our client projects or speak to a member of our team on 01993 227 227 if you have a Kentico project you would like to discuss.
De Beers Group Institute of Diamonds' mission is to grow and strengthen confidence across the diamond industry, offering a range of expert courses relating to diamond education in each area of the diamond pipeline. 
From building basic knowledge of the diamond journey from mine to finger through to learning the exceptional skills of a professional diamond grader, our students build their skills for the benefit of the industry and consumers. 
There are three campuses of De Beers Group Institute of Diamonds: Maidenhead, UK; Antwerp, Belgium; and Surat, India. 
More information is available on the website: www.debeersgroupinstitute.com