Blog
Why blog strategy is important (and how to get started).
What does your website really say about your business? Are you speaking the same language as your customers, on topics that are relevant to them?
Blogging allows businesses to build relationships and engage with customers outside the usual editorial limitations placed on Products and Services pages. A well-planned and executed blog schedule will produce rich content that can provide more value to existing customers, and deepen the brand connection for potential customers. And let's face it, any activity that helps you differentiate from your competition and bring extra focus to your products and services is well worth exploring.
Preparing and posting content takes time and if you're going to make it Google-friendly it's essential to focus on quality over quantity. Keep in mind the well-worn mantra that 'content is king' and only publish blog content that deserves a place on the first results page.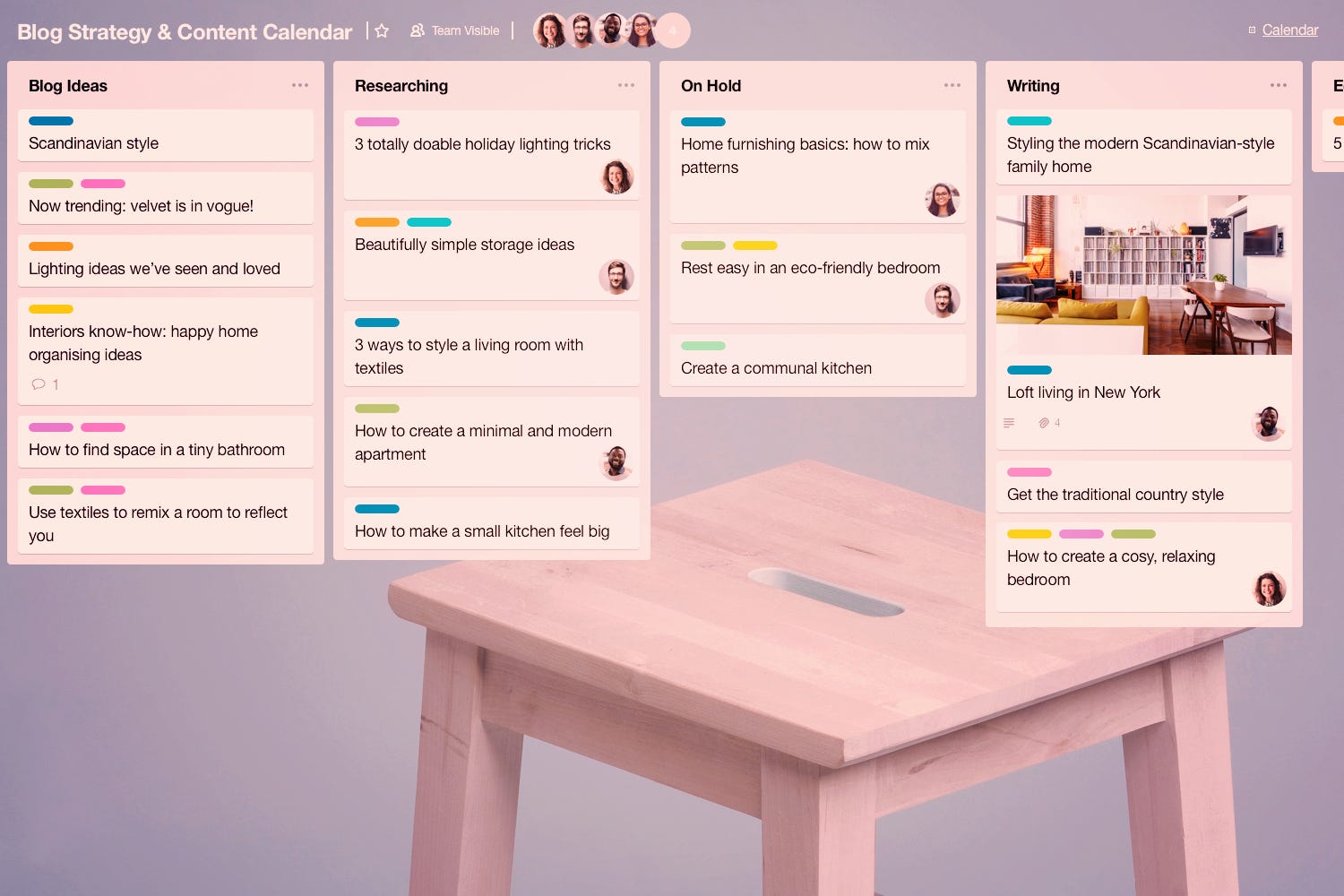 Producing a content strategy and pinning it to a content calendar will help you squeeze the most out of your budget and ensure that you don't miss any timely opportunities. Once you've done a little heavy lifting at the beginning you'll be well rewarded with time saved on planning and preparation downstream. You'll also be able to give blog ideas more time to breathe, allowing you to flex your creative muscles, and avoid the horrors of writing against the clock.
Given that a blog strategy makes such sense, it's surprising how many digital marketers would rather tie themselves up in knots by publishing on an ad hoc basis. Doubtless part of the problem is knowing where to get started and how to make the most out of your resources.
How to get more out of your business blog and content calendar
Goals and Budgets
Stakeholders will rightly want to know what return they are getting on their investment, so it's important to set out with clear goals and KPIs. Perhaps you simply want to generate brand noise, maybe you want to position yourself as thought leaders, or it could be all about generating sales; either way it's essential to know where you are heading before setting-off.
Making Dates
Building a content calendar can be a daunting task and requires a systematic approach. Start by auditing existing collateral and preparing a breakdown of which keywords you intend to target. Then fill in key seasonal calendar events (like Black Friday for retailers or Budget Day for financiers) followed by key dates for your business and sector (such as product launches or trade shows). Now you have all the pieces of the puzzle and it's just a case of putting them together.
Unsuspecting Sources
Writing pin-sharp copy isn't in everybody's skillset, but that doesn't mean you can't access the expertise inside your colleagues' heads. Take away the panic by giving them a heads-up about content you would like covered and take away the pain by asking your editorial team to pick their brains before getting going. A quick interview with them face-to-face or asking them to provide written bullet points are both great ways to get detail out of a time-poor colleague so you can keep the momentum going.
Perfect Timing
Frequency of posting is critical, if you go overboard you'll quickly overwhelm followers, but if you go the other way you'll lose impact. If you aren't sure where to start, have a look at how often your competitors are posting.
Stay Flexible
Think of your content calendar as a framework, rather than a prison, and don't be afraid to provide ongoing insight and opinion on third-party social media platforms.
Pitch Perfect
Blogging provides a space where you can be less formal and more conversational, so think about your tone of voice and step back from the hard sell.
Reach Out
Successful blogging is all about dialogue, rather than monologue, and that means taking time to get the conversation going. Publishing posts isn't enough, and you'll get much more traction if you approach other bloggers to explain how your post compliments or challenges theirs. The key is to add real value and remember that you're effectively asking for a link and a share of their traffic, so they need something in return.
Repurpose & Republish
Once you've done the hard work and written a killer post it makes sense to make the most of it. Repurposing copy to target specific social media channels is quick and effective, but it's building newsletter subscriptions where you'll get the biggest bang for your buck.
Remember that a well-crafted blog strategy can help you leapfrog the competition, allowing you to demonstrate expertise while giving something back, and leapfrog to the top of the search results.