Blog
Kentico 12: The benefits for you and your business.
As Kentico Gold Partners and Quality Experts, we're really excited to reveal the key benefits of the new Kentico platform version, K12.
Kentico 12 with MVC provides the foundation for making your site faster, keeping your users engaged and making it easier to build in SEO techniques.
Key benefits for Ridgeway clients 
This latest release is focused on providing marketers with the tools to design and deliver unique cross-channel experiences for their customers in a system that's straightforward and easy to use. Kentico 12 provides the foundation for making your site faster than ever, and with more freedom and independence to deliver content to your users quickly - ultimately reducing time and cost. Having the latest platform ensures your business is future-proofed, more secure and stays competitive.
Want to find out more about Kentico 12? Below we explain the top new K12 features and how they can help you. 
1. Fast and functional CMS interface
The new Page Builder enables non-technical users to manage content using configurable widgets. The drag-and-drop interface provides powerful and flexible tools that allow marketers to quickly experiment with different layouts and designs without needing the input of a developer. This new streamlined editing experience means marketers and content editors have more freedom to deliver a better customer experience faster.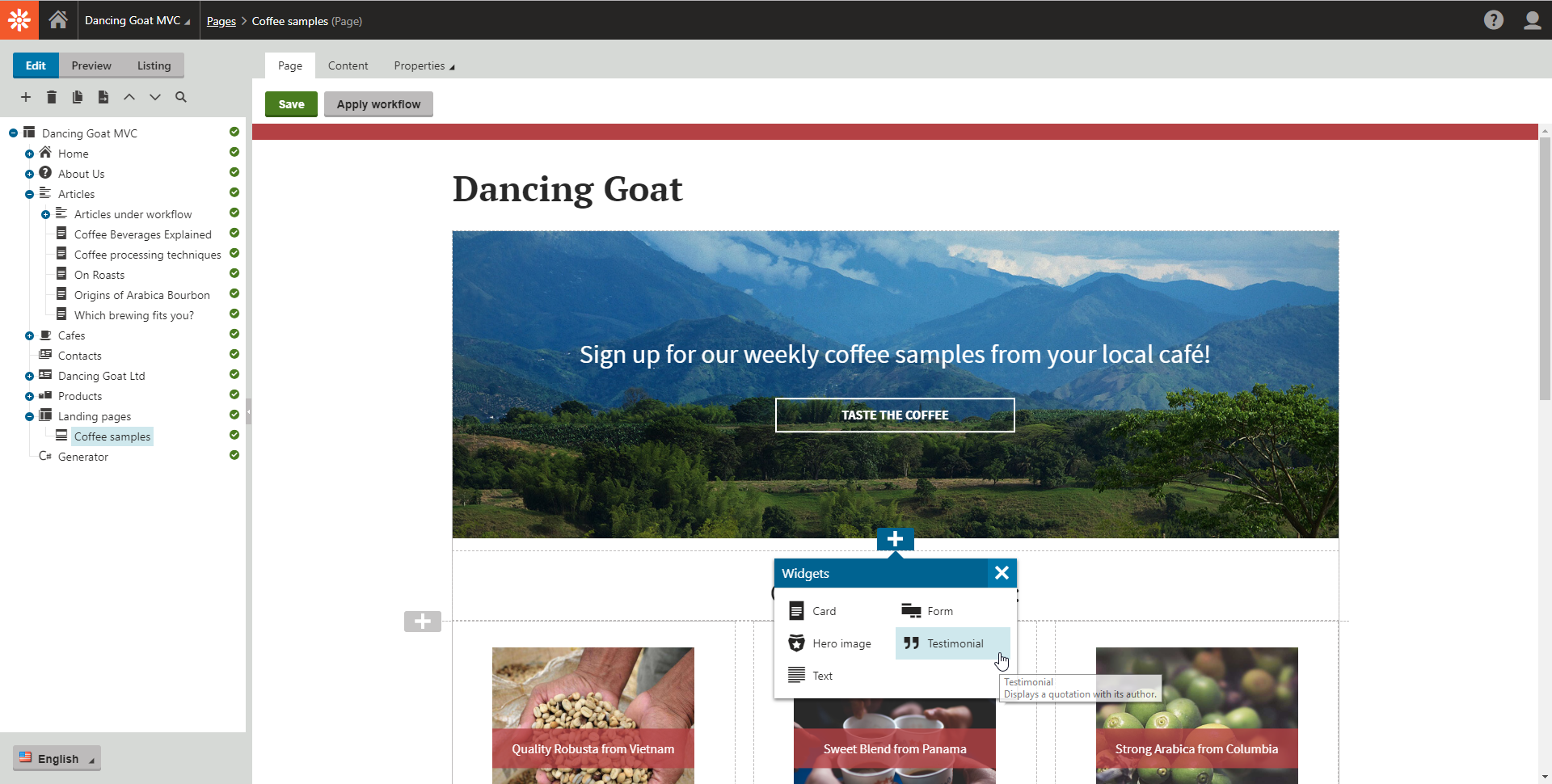 2. Simplified personalisation
Even delivering a truly personalised experience is quick and easy with K12. Based on the data that's gathered via Kentico you can personalise the content displayed by widgets without any assistance from developers. Simplified personalisation management allows you to create new widget variants based on different options such as Persona, Country, Device type and others.

3. Easy to build forms
Kentico 12 boasts a new drag-and-drop form builder which allows marketers to design, build, and publish online forms easily without the help of a developer. Smart forms mean you can design progressive forms, gathering customer data throughout multiple steps of their journey. This method has been proven to be effective in collecting more data and keeping forms compact. Using this new feature enables marketers become more agile and create the lead generation tools they need to drive their business forward.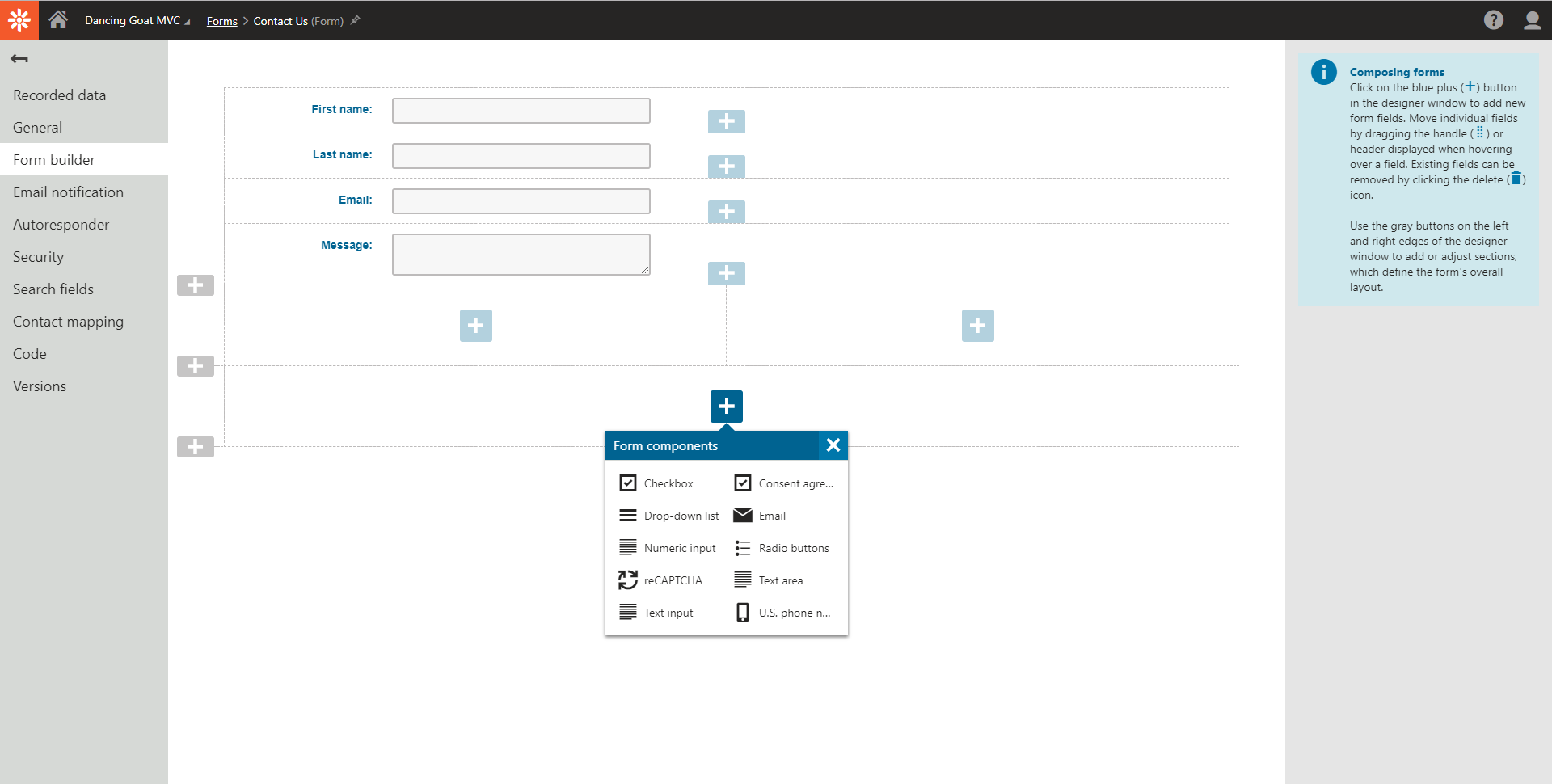 4. An even faster, more performant website
Kentico 12 uses MVC technology and this helps with website performance optimisation. Full-control over the HTML output provides SEO benefits, faster page load and overall site interaction. A faster and more performant website will also be recognised by search engines pushing your site up the Search Engine Results Page.
Why upgrade planning is important
There are more reasons to consider upgrading to K12 than just its added functionality. With the launch of K12, Kentico now only provides support to version 10 and newer so if you're using an older version it's really important to consider upgrading. Newer Kentico versions are better future-proofed and include improved levels of security.