Blog
Kentico v12 launches at Kentico Connection.
Introducing Kentico v12. Our first impressions of the latest Kentico CMS (and much more).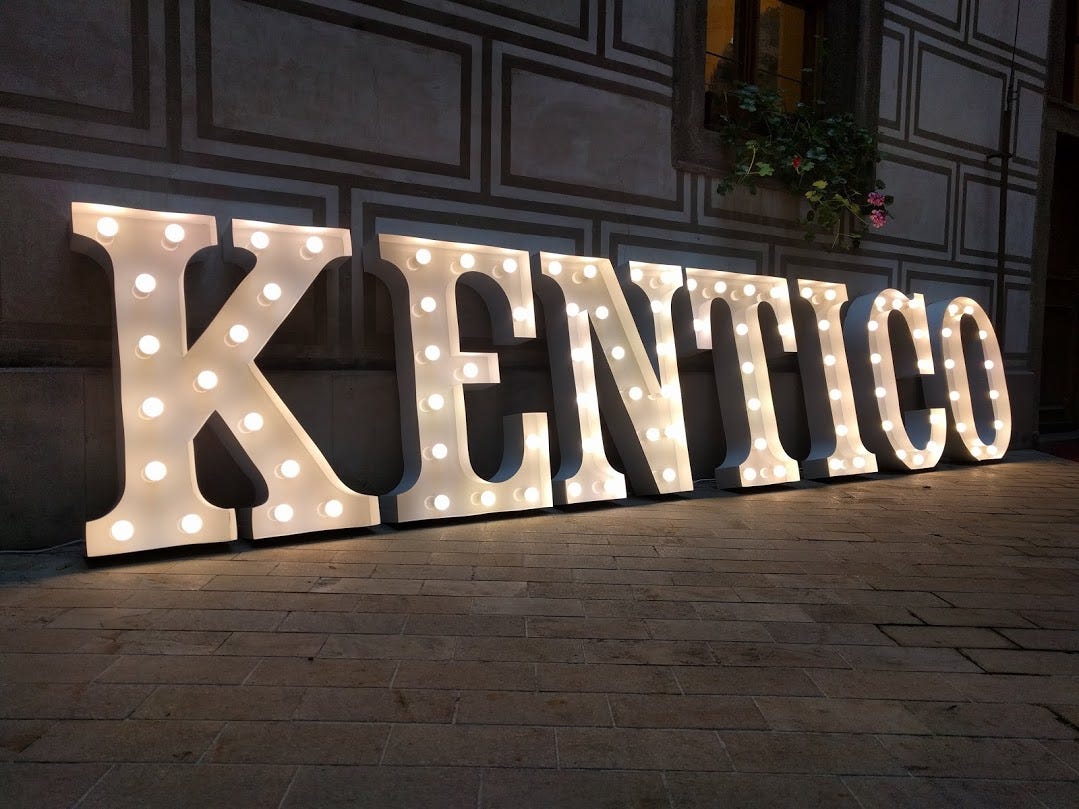 This year's Kentico Connection conference returned to Prague for two days of deep-dive into Kentico v12 and Kentico Cloud platforms, and also linked up with the Connect Minds Kentico partner group (recently rebranded from JBoye) for some direct insight and discussion with Kentico's CEO Petr Palas and VP of Product Karol Jarkovsky. 
It's been great to meet up with the Kentico team and the ever-friendly Kentico partners (both UK and beyond), and as usual Kentico don't disappoint with a fantastic launch event and an insightful keynote presentation from Hamish Taylor, the ex-British Airways, P&G and Eurostar CEO, at Prague's famous Lobkowicz Palace. 
The focus of Kentico Connection
The Connection events usually coincide with a new product version launch, and at this year's event we got confirmation that Kentico v12 (K12, the CMS/EMS platform) will launch on 27th November 2018. Much of the event focussed on this transition, alongside Kentico's sister platform Kentico Cloud (KC) which is soon to re-brand - but we're still awaiting the big reveal on that for now.
Kentico has a dual-rail strategy for both of these platforms – progressing both in parallel with two teams at Kentico's Brno head office, with investment continuing on a roadmap to 2022 and beyond. Having taken part in a consultative 2-day workshop with Kentico in London earlier this year, we've discussed a large amount of the changes coming, and new functionality and approach.
Kentico 12 launch date announced
Ridgeway has been trialling the Beta version of K12 (codenamed Raptor) for several months, and so the launch on 27th November has been much anticipated. We've had a good deal of information already from the Kentico team – principally Product Owners Michal Kadák and David Komárek, who've been doing a fine range of Raptor related photoshoots around the world for Connection events in Sydney and Chicago in the past month. 
What are the key features and benefits of Kentico 12?
K12 is a more significant shift than the last few versions of the platform, and has been long-awaited within the partner community, principally given that there will finally be full support for ASP.Net MVC within the platform. This is hugely positive as the existing approach using ASP.Net Web Forms is now quite out of date – indeed Microsoft themselves tried to retire it once already in 2017 and had to revise the ill-advised decision a week later.
We know therefore that Web Forms has a limited lifespan and Kentico have now confirmed that Web Forms will only be supported within versions up until 2022, and the strong recommendation is that newly developed solutions on Kentico should be MVC-based moving forwards – a transition that Ridgeway began in early 2018.
Whilst support for MVC 5 is great news, there are further steps needed to make the transition to MVC Core in the future, and the underlying Kentico platform has work required to rebuild 'Mother' (the underlying application) as MVC, which is expected to happen for the product launch in 2020. That's right – 2019 will see no new version of Kentico, other than a Service Pack in June which will add some additional functionality that didn't make the November cut – notably AB testing.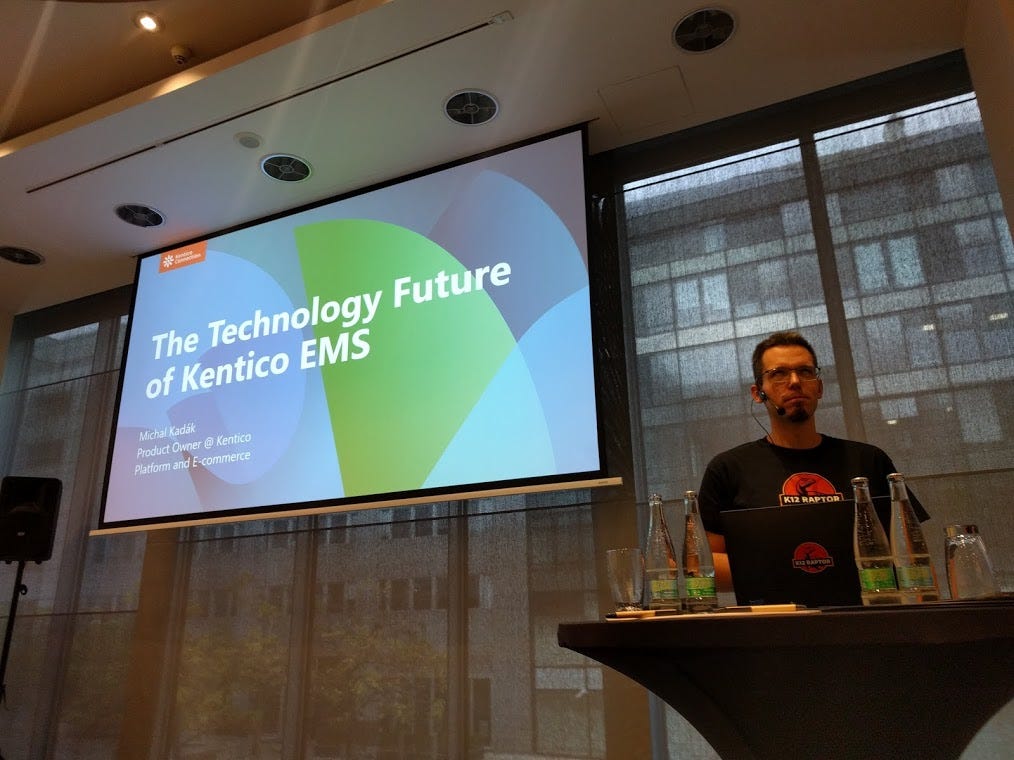 In the meantime, the transition to MVC as of November has fundamental improvements for content editors, developers, and budget-holders, most notably including:
Easier upgrades – historically challenging and expensive, the separation between application and 'Mother' means this process will be significantly easier
Developer happiness – including helping with recruitment which has been challenging in recent years due to the dated nature of Web Forms and developers desire to be using the latest tech
New Page Builder editor interface – vastly superior content authoring interface, which keeps things simple and reduces the ability for content changes to cause issues
The new Page Builder interface particularly is slick and easy to use: managing sections of content, widgets, inline editing and personalisation is more straightforward than ever. Whilst personalisation has been within the product for some years, this greater ease of implementation is key to getting the best out of it. Given that Evergage's research indicates 98% of marketeers agree personalisation helps to advance customer relationships, and 74% claim it has a strong or extreme impact, it's never been more important to nurture customer engagement. 
Thankfully as ever, Kentico are focussed on supporting customers and partners in the transition – including best practice guides, samples, documentation and updated training. We can't wait to get our hands on the final release on November 27th. 
Could Kentico Cloud's headless CMS be the future? 
Kentico Cloud is Kentico's sister product, which was launched a couple of years ago. It's a 'headless CMS' which essentially means a platform which manages 'content independent of channel' – agnostic of the platform used to present content to the user.  This is perfectly suited to situations where multiple websites or other content delivery mechanisms are required (potentially on multiple different CMS platforms) where Kentico Cloud can sit in the middle and act as the central content repository via APIs. Or it can be used as a cost-effective cloud-based CMS platform. 
Kentico Cloud's functionality is progressing rapidly in an evolving marketplace dominated by Contentful. Of particular interest is the integration with Recombee (currently in Beta) – a content recommendation engine. Kentico's integration with the platform allows for some neat and easy approaches to automated recommendations for content on-the-fly (e.g. providing recommendations for further news/blog articles on your site from another, at its simplest).
As the market moves more towards Artificial Intelligence (AI) solutions and delivering content to users via other channels than "just" a website e.g. native apps and Alexa-style voice assistance, it's becoming more important to store content in abstract ways which are not prescribed by pure "website" concepts. Kentico Cloud is one of a few platforms now addressing this head on.
Given Ridgeway's typical solutions make use of much of the EMS functions and/or ecommerce, which isn't KC functionality, we've had limited opportunity to stretch our legs with KC as yet, but with the platform improvements and our understanding of how we can utilise it even alongside EMS to improve solutions for clients, we're expecting to take advantage of it very soon.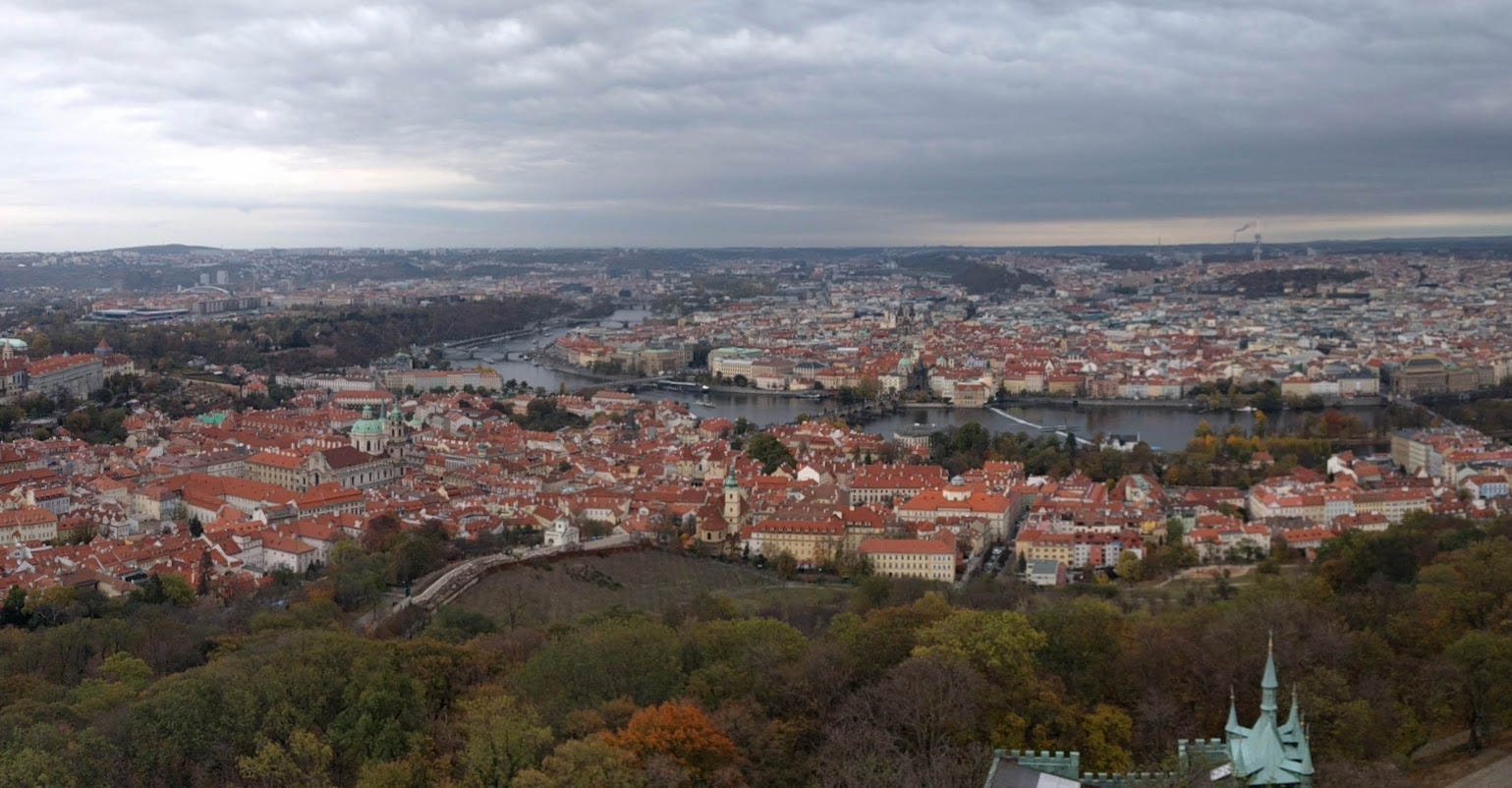 Takeaways from Kentico Connection
As ever, a huge thank you to Kentico for organising such a smooth and high-quality event – from a party at the Lobkowicz Palace, to polished presentations full of actionable content and insights, it's been a worthwhile trip to the beautiful city of Prague. Over one of many fine Czech beers, we discussed where next year's Europe event may be located, from Berlin to Barcelona. Based on this year's event, we're looking forward to it already, wherever it may be. 
In the meantime, we're eagerly anticipating the launch of Kentico 12 and designing and developing even better digital solutions for our clients, which deliver great results for their customers.